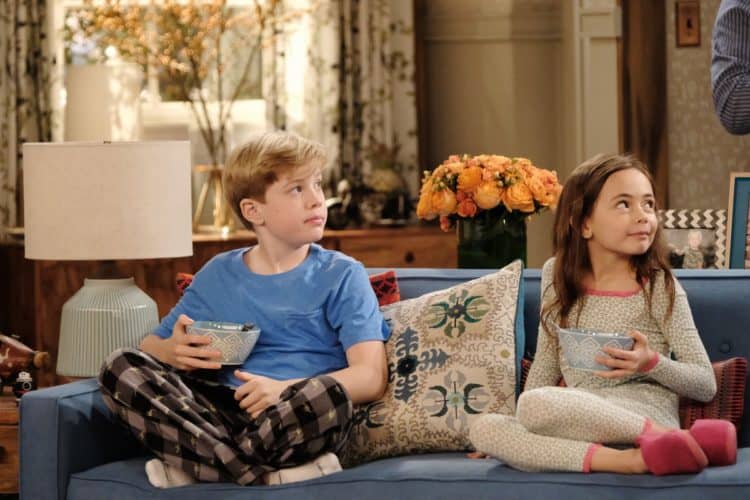 Being a child star isn't easy, but everyone once in a while a kid comes along who makes it look easy. Hala Finley is only 10-years-old, but that hasn't one stopped her from being a boss. The young star is already making waves in the entertainment industry. She is best known for her role on the CBS show, Man with a Plan where she's proven that she has what it takes to keep up with industry vet, including former Friends star, Matt LeBlanc. Needless to say, her potential is limitless and she's already on track to have a long lasting career. Here are 10 things you didn't know about Hala Finley.
1. She's From Kansas City
Hala Finley was born in Kansas City where she also spent much of her early childhood. While the well-known midwestern city has a lot more going on than outsiders may think, it still isn't the best place to build a career in the entertainment industry. As a result, Hala and her family eventually relocated to Los Angeles.
2. She Was In A Luxury Car Commercial
As a young actress, Hala is thankful to be getting opportunities to try all sorts of different things. TV and film aren't the only platforms Hala Finley has worked on. She recently worked on a commercial with the popular luxury car company, Lexus.
3. She Loves To Be Outdoors
When Hala isn't busy on set, she loves to do fun things just like every other kid her age. Like lots of other young children, Hala definitely has an adventurous side and she loves to explore. One of her favorite things to do includes spending time outdoors swimming and hiking.
4. Critics Love Her
Hala Finley's career definitely isn't just relying on the fact that she's a cute little kid. She is seriously talented and it's something that lots of people are coming to recognize. In a review of the film Backroads, a critic reported "Hala was the most surprising part of this entire experience. Not that I didn't think she'd do a fantastic job but she blew my expectations out of the water. Jody was exactly the same as in the book but even more adorable and endlessly endearing, if that's even possible. She provided some of the most heart-warming pieces of dialogue and some much needed lightheartedness to the entire narrative, balancing out the heaviness of the central plot in such a necessary and flawless way. "
5. She Likes To Ride Horses
Acting may be Hala Finley's passion, but there are other things she's interested in and wants to learn more about. One of those things is horseback riding. Hala really likes to ride horses and she has posted a few pictures of herself hanging out with horses on the farm.
6. She Was A Competitive Dancer
Hala has proven that she is an all around entertainer. Before her acting career took off, Hala was a competitive dancer. So far, she hasn't had a role where she's really been able to incorporate her dance background. Hopefully she'll get the chance to show off her moves on screen some day.
7. She Loves Owls
Hala Finley loves animals and she has a special place in her heart for owls. Her bio on the Man with a Plan web page goes as far as to say that she is an "owl enthusiast". Owls may not be the most popular animal, but they have a lot of interesting qualities.
8. She Has Modeling Experience
Being in front of the camera is something Hana Finley loves to do. Whether she's recording for a show or posing for a photo, Hala knows exactly what to do. In addition to her acting experience, she has also done some modeling for print ad campaigns for major companies.
9. She Has An Older Brother
Hala Finley has an older brother and he is someone she looks up to. In fact, Hala's interest in acting really began to grow after she would watch her brother prepare for his auditions. It's unclear whether or not her brother has appeared in any major roles, but if he's anything like her these two will definitely be Hollywood's next dynamic sibling duo.
10. She Plays The Guitar
Is there a future as a musician in Hala's future? It's starting to look that way. The 10-year-old has been playing the guitar for less than a year she already sounds like a pro. She even got up on stage and performed a small venue in Los Angeles with a few other young girls.