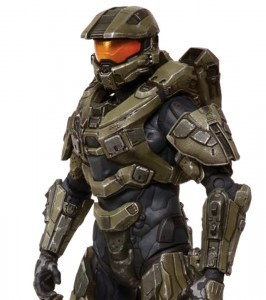 Relax everybody,  the Master Chief is here.  Microsoft has announced today that the one and only Steven Spielberg will be developing a live-action TV series based on the Halo universe, which has spawned numerous games and add on packs, novels, comics, and almost a movie.  once.
"The Halo universe is an amazing opportunity to be at that intersection where technology and myth-making meet to produce something truly groundbreaking," Spielberg said in taped comments that were shown to the audience at Microsoft's reveal of the XBox One.
The series will air exclusively on Xbox Live, and no casting or production dates have yet been revealed.  Previous live action productions from Microsoft only featured the Master Chief in basic cameos;  we can only hope that this time around the franchises central character will be the focus of the series.