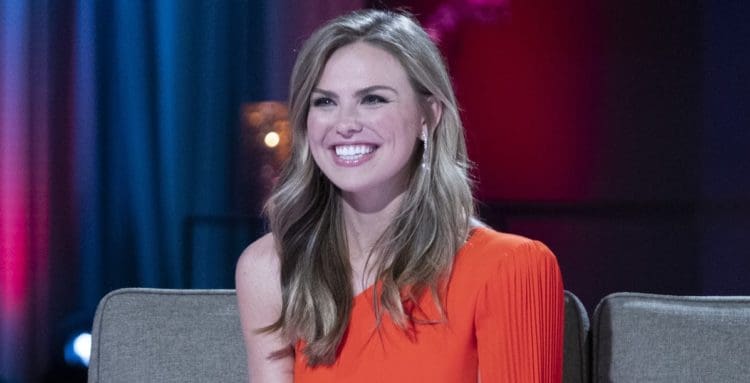 The newest addition to the Bachelorette series is someone that seems uniquely interesting since she's not just there to cause trouble or be controversial in any way, she's there to entertain. Hannah Brown is one of those individuals that loves to have fun and will let you know about it and she was of course on the Bachelor where we first came to know about her. What we know now will likely change or be added to as she gets her chance to try and find love on TV like so many other people have done. Whether the show is going to change its manner of delivery at all or if it will just keep going by the same tried and true method is hard to say, but with Hannah at the helm so to speak it does seem to be evident that it might be a little more fun since she does have the kind of personality that will allow her to settle into the position and make it her own for the time allotted.
Here are a few things about Hannah you might not have known.
10. She became an interior designer after college.
One thing you can say about Hannah is that she didn't really waste time when it came to her employment after she was done with school. She hit the ground running and found something that is actually quite lucrative if you can find the right clientele.
9. Hannah has been a model in the past.
She's done her bit on the catwalk and strutted down a few ramps now and again in her past, and it does appear that she would have the kind of poise and attitude that it would take, but it also seems as though she would have to channel it before taking a walk.
8. She started competing in pageants at the age of 15.
Hannah has been competitive for a while and has been seen to compete in a few different pageants throughout her history. This is something that looks great on a resume depending on what employment you're attempting to move onto, and it's still impressive since getting in and moving on isn't something that's just given.
7. Hannah has suffered the effects of anxiety and depression.
As happy and as carefree as she looks she has unfortunately suffered the very real effects of depression and anxiety in the past and has become an advocate to help those that have suffered in the same manner to raise awareness of the effects.
6. She's the first Bachelorette chosen that wasn't in the top four of the Bachelor.
Normally you would see someone attain this spot by being one of the final four that managed to last until the end. But it would seem that she must have impressed someone in charge as she's going to be headlining the next show. It is also kind of nice to see since it means that questionable merit, it does happen, isn't always the deciding factor that can elevate a person.
5. Hannah is definitely proud of her Alabama background.
She is an Alabama girl through and through as she's said and is extremely proud of where she comes from. In this day and age if you can believe it that's kind of rare since some folks don't even want to admit to being from the USA. So being this proud of her home state is actually pretty inspiring in the common era.
4. Throughout college she worked as a freelance hairstylist and makeup artist.
You might be wondering what it means to be a freelance hairstylist since a lot of people are used to seeing stylists in salons and other locations where they seem to have been employed. But freelancing is pretty much the same anywhere and in any profession. You keep your own hours, find your own clients, and take the work you can get and hope to make a reputation for yourself as a result.
3. It's been seen that she looks good in a wedding dress.
She hasn't gotten married yet but she's done a lot of modeling in wedding dresses and the consensus is at this point that when the happy day does come it's going to be a long day of picking out dresses since she tends to look good in a lot of them.
2. She's a very big dog lover.
Some people are cat lovers, others are dog lovers, it's all a matter of personal preference considering how they feel about the animals in question. Heck, some people have cats and dogs and somehow make it work.
1. Hannah is very interested in entertaining.
She's the kind of woman that loves to make people react and get them to enjoy themselves it would seem, so it's going to be interesting to see how the Bachelorette goes with her as the main character.
She's an interesting woman to be sure.