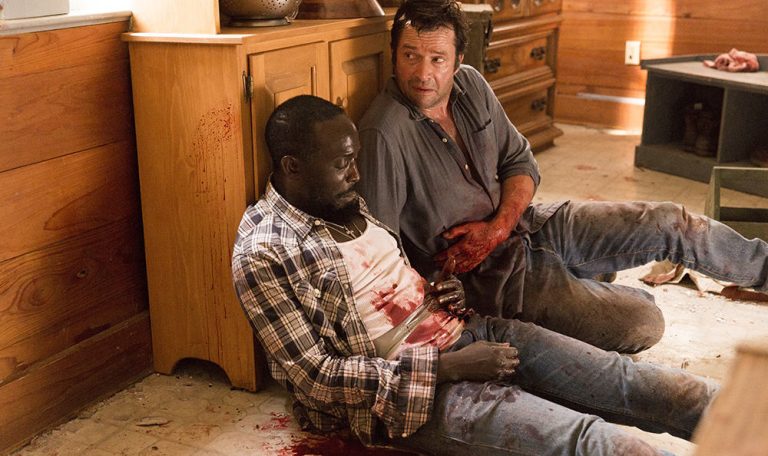 Hap and Leonard has been one of the most entertaining new shows to debut so far in 2016, featuring an excellent cast that includes James Purefoy, Michael Kenneth Williams, and Christina Hendricks. Tonight, though, the SundanceTV drama's first season comes to a close in what certainly looks to be exciting fashion, and we at TVOvermind have a sneak peek clip from the episode.
So what can fans expect from tonight's season finale? SundanceTV's official description for the episode, titled "Eskimos," doesn't offer too much information. However, it does state that "Hap and Leonard must fend for themselves," while "Trudy makes a confession to Hap," who also "makes a discovery." To get a better idea of what happens, though, check out the sneak peek clip below, as Hap and Leonard try to figure out a way to escape the "fine mess" they've gotten themselves into.
Also, ahead of tonight's season finale, be sure to take a virtual tour of Leonard's home before all the carnage. SundanceTV's website is giving Hap and Leonard fans a VR experience that will allow you to move through Leonard's kitchen, living room, and bedroom as well as the exterior property, which includes the barn and the dog kennels. Plus, you can actually interact with the environment by clicking on select items like the television set, the record player, and much more.
Hap and Leonard's season finale airs tonight at 10 p.m. on SundanceTV.
[Photo credit: Hilary Gayle/Sundance Film Holdings LLC]