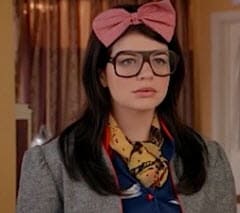 If you're too impatient to wait until tomorrow for Happy Endings to return, then you can check out the video below which is an hour long comedy show the cast performed at the Upright Citizens Brigade Theater in LA.
It's not them exactly performing the show live, rather it's an hour long sketch-comedy type show, the type of things comedic actors do before they land hit TV shows. It's pretty funny, especially if you're a fan of the cast. Is Elisha Cuthbert missing, or am I just blind? Something tells me improv wasn't her forte.
Check out the video below, and get ready for the premiere tomorrow night. Why has it taken this long to come back? In any case, it's going to be ahmahhzing!