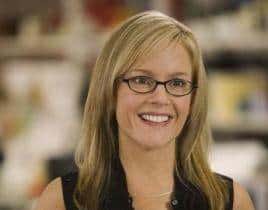 TVLine is reporting that Rachael Harris will be guest starring on ABC's Happy Endings next season. The veteran comedy actress will be playing a realtor named Suzanne tasked by Dave and Alex to find the newly happy couple a place to live in the second episode of the upcoming season.
At the end of last season, the two found their way back to one another at Derrick's wedding after breaking up in the series premiere. It may seem a little soon to go from reuniting to cohabitating in two episodes, especially since Dave has had multiple flirty encounters with Penny recently, but the change in dynamic (and subsequent reaction) should be fun to watch.
Most known for her role in The Hangover, Harris has also appeared on the likes of Suits, Archer, Modern Family, and Childrens Hospital. In addition, it was announced last month that she'll be reprising her role as Vice-Principal Tanya Lamontagne on the next season of New Girl.
The third season of Happy Endings premieres Tuesday, October 23rd at 9:00 on ABC, leading into the second season premiere of Don't Trust the B— in Apt. 23 at 9:30. You can check out the rest of ABC's staggered fall premiere dates here.
Will you be watching Happy Endings next season? Do you want to see Alex and Dave give it another shot? How do you think Penny will react to their reunion?