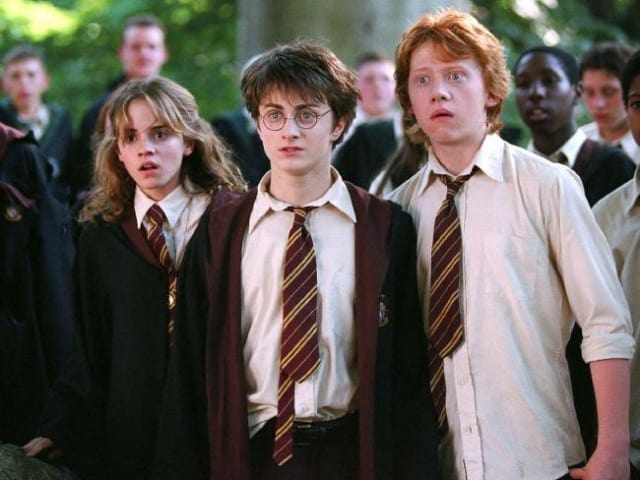 I'm calling publicity stunt here.  I don't care what Rupert Grint is claiming.  In what's coming as a complete shock, the Harry Potter star said that he didn't want to kiss Emma Watson in their famous kissing scene.  While the reason seems legit, I still don't care.  Grint, now 27, says, "I never look back at that scene."  At least that's what he said on Friday at Universal Orlando's Celebration of Harry Potter event.  Grint then went on to say
"I've known Emma since she was literally nine years old and we had this very brother-sister relationship. And it just felt very surreal. I have a memory of her face getting closer and closer. Like, 'Oh my God.' I can't really remember anything apart from that."
OK OK I get that Rupert but come on.  What Wizard wouldn't want a chance to Kiss the gorgeous Muggle Wizard Hermione Granger.  To further the story, it seems the two only took one take for the scene.
"One take was enough. It was such a huge moment and there was so much expectation. Quite a lot of pressure actually."
And Watson too can confirm it was strange.  Back in 2011 she said,  "Rupert was the weirdest. Dan [Radcliffe] wasn't so bad." I just had to remind myself, 'I am an actress. I am Hermione. This is a role.' But it was really hard. We just have so much history together. They are like my brothers."
Eh, whatever.  She's still Emma Watson.
This story originally appeared in The New York Post.