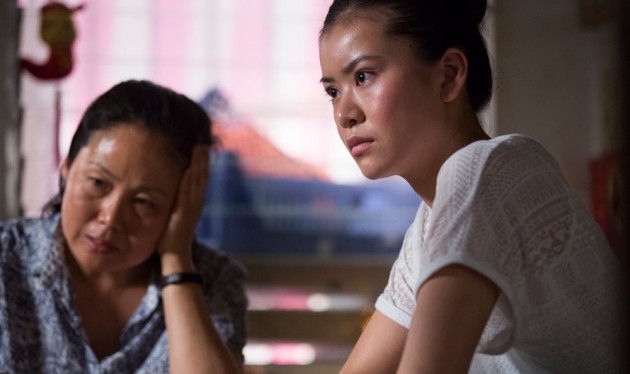 SundanceTV is known for the numerous great shows that it has produced in its short time as a network, including the Emmy-winning miniseries Top of the Lake, which starred Mad Men's Elisabeth Moss, and the critically-acclaimed drama Rectify, which just finished its second season back in August. Now, this coming weekend, Sundance is premiering a brand new miniseries entitled One Child, starring Katie Leung (Cho Chang from the Harry Potter series), Elizabeth Perkins (Weeds) and Donald Sumpter (Game of Thrones). In One Child, which will be a two-night, four-hour long series beginning on Friday night at 9 p.m., Leung plays Mei Ashley, a young woman who returns to her birthplace in China in order to rescue the brother she never knew existed, and we here at TVOvermind are able to bring you an exclusive interview with Leung, who previews what will happen in One Child and discusses how this role is much different than anything she's ever done before.
As Leung talks about in the interview below, One Child deals with numerous powerful themes, such as family and identity, especially for her character, Mei. As a young woman who was adopted and raised by a British father and an American mother, how will going back to China, a place she hasn't been to since she was an infant, affect her? And even more importantly, how will meeting her birth mother and the brother she has only just discovered change her life?
Check out the interview with Leung, along with the official description for One Child, below, and make sure to tune into the series when it premieres this Friday, Dec. 5, at 9 p.m. on SundanceTV.
How do you hang on to who you are in a perilous world you don't understand?
In SundanceTV's newest top tier limited series, Mei (Katie Leung), a young woman who was adopted from China as a baby, is dramatically pulled back into the land of her birth. As she embarks on a dangerous mission to save the brother she never knew, she is forced to confront the truth of who she truly is and what family really means.
Photo via SundanceTV