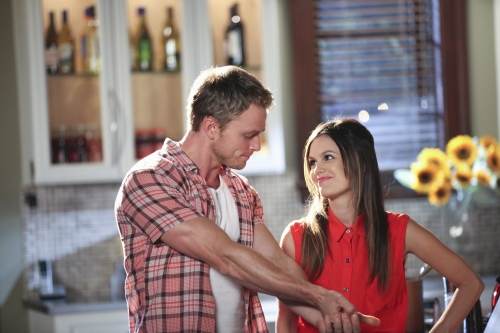 Zoe got a lesson in small town politics and gossip this week on Hart of Dixie when she told the preacher and his wife that he had syphilis. Lemon also confronted George about changing now that Zoe has come to town.
Hart of Dixie will be on hiatus next week, but new episodes will resume on November 7. In episode 6, Zoe accidentally hits a man with her car while driving home late one night. But when she gets out of the car, she can't find him. Does Bluebell have a ghost on its hands? Later, while visiting the Rammer Jammer, she sees a photo of the man hanging on the wall and is shocked when George tells her the man died over a year ago.
Lemon and George are close to buying a new home, but Lavon refuses to authorize the purchase because the house is a Bluebell historic property. Meanwhile, Zoe's mom (guest star JoBeth Williams) drops by Bluebell to try and make up with her daughter.
Below is a trailer for the November 7 episode of Hart of Dixie. Click the arrows above to view photos for the episode.