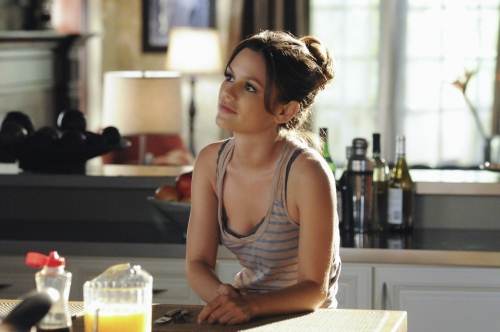 Hart of Dixie's Zoe is still desperate to fit in in Bluebell. While it looked like the town wasn't willing to be so welcoming after last week's parade fiasco, she and Brick had to come together to save a farmer's life. But their temporary truce came to a bitter end when Brick took credit for saving the farmer's life. Although, it looked like both sides might be willing to meet half way once they realized that both of them are helpful to the practice.
Meanwhile, Brick hired a new receptionist for the medical practice. Didi immediately clashed with Zoe, but was very interested in Lavon. Lemon wasn't happy to hear about Didi's crush and was determined to drive her out of town, which didn't make Lavon very happy.
In the October 17 episode of Hart of Dixie, a heat wave takes over Bluebell. Zoe and the rest of the townsfolk realize that a heat wave will help lower their inhibitions. Zoe spends some time fighting her attraction to Wade until she can't resist it any longer.
Lemon is tense during the episode while waiting for George's family to arrive in town. She's determined to win them over, but when Lavon shows up at the same restaurant with his date, Didi, Lemon's emotions get the best of her.
View a trailer for the October 17 episode of Hart of Dixie below.