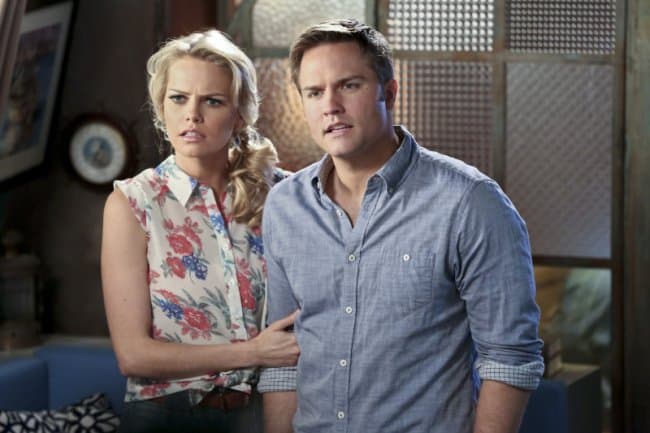 Zoe and George are in a weird place in their friendship. While the two have feelings for one another that have yet to be manifested into something romantic, they've each made peace with the fact that they might not ever get together – and that's okay. With George already in a committed relationship with Tansy, Zoe's breakup with Wade seemed likely to lead her on a path toward self-discovery, figuring out the type of guy she wants to be with, and coming to an understanding about who she is while in a relationship. But why are she and George playing Romeo & Juliet on an upcoming episode of Hart of Dixie?
Listed below are the title and description of the April 16th episode of Hart of Dixie, its second back from hiatus.
Tuesday, April 16th – "This Kiss"
When the town decides to put on a performance of Shakespeare's most iconic scenes, George (Scott Porter) and Zoe (Rachel Bilson) refuse to play Romeo and Juliet, but eventually agree just to prove to everyone that they are over each other. Lemon (Jaime King) and Wade (Wilson Bethel) are excited about taking over the reigns at the Rammer Jammer, but things come to a halt when they lose all the staff two days before opening. Meanwhile, Brick (Tim Matheson) decides to offer a week of free counseling to everyone in BlueBell and winds up helping the two most unlikely people, but in his effort to help others he learns a secret he has been keeping from himself.
Hart of Dixie airs Tuesdays at 8:00 on The CW. You can check out a recap of the most recent episode here, as well as spoilers and photos from the next episode here and here.
Will George and Zoe be able to perform the classic Shakespeare scene without letting their feelings for one another take over? Can Lemon and Wade get the Rammer Jammer staffed up for its grand re-opening? What secret do you think Brick has been keeping from himself?