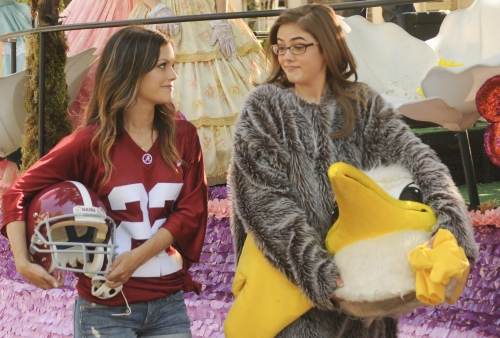 So what did you guys think of The CW's new show Hart of Dixie? Did it live up to your expectations? I am actually very excited about it, as it seems like it is going to be that kind of heartwarming, feel good show and I feel like that kind of entertainment has been sorely lacking lately on television. You can check out my review of tonight's premiere here.
As we got to see, life in Bluebell will not be quite so easy for Dr. Zoe Hart. She is a big city girl and she just plain sticks out in the small southern town like a sore thumb, even when she tries to do some good. However, I have to say I particularly loved the scene when she helps Mable gives birth to her baby girl and takes over and put on her doctor face when the girl insists that she will be her doctor.
In next week's episode, Zoe joins Mayor Lavon Hayes on his float during the Founder's Day Parade in hopes that it will help the residents of Bluebell accept her as one of their own. Unfortunately, she accidentally crashes the float and that doesn't exactly help her win over Lemon Breeland, who already hates her, or the residents of Bluebell. To make matters worse, the town's golden boy (who also happens to be the guy she kind of likes, but is engaged to the evil Lemon Breeland), George Tucker, informs Zoe that contractually she needs to bring in thirty percent of the business or Dr. Brick Breeland will have the option to buy out her half of the medical practice.
Looks like Dr. Hart is in for some trouble. Check out the promotional photos for the episode. "Parades and Pariah" is scheduled to air next Monday, October 3rd, at 9/8C on The CW.