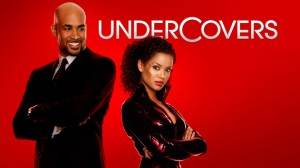 On of the most hyped new series of the upcoming fall season is the new series by J.J. Abrams, Undercovers. Most of the hype is due to the fact that Abrams is responsible for some of the best television around, such as Alias, LOST, and Fringe. The thought of Abrams returning to the spy genre that he hasn't really done on television since Alias is exciting to many (including myself).
But, as with all hyped shows, there are bound to be leaks. Two years ago, shortly before Fringe's premiere, a copy of the pilot episode was leaked and shared by millions of users. This potentially hurt the premiere, since there was a rise of four million viewers from the first to the second episode (which dropped back down again for the third episode). Now, Undercovers is in a much more delicate position than Fringe was, being on the struggling NBC. Could the show survive a leak before the premiere?
That might just be put to the test, as an Italian magazine is claiming to have the entire script for the pilot episode of Undercovers, and they've already posted the first twenty pages. "We have reasons to think it is the real thing," they claim, before proceeding to reveal the details of the first scene, which involves agents Steven and Samantha Bloom (Boris Kodjoe and Gugu Mbatha-Raw) being pulled away from their wedding catering business to help "the Agency" find a man named Leo Bloom.
It's very nondescript, and unless you're fluent in Italian, that's probably all you'll get from reading their summary. However, I'm not going to read the script; I can wait until September to see the Shaws in action for the first time. Will you?
Undercovers is set to premiere on NBC Wednesdays at an undetermined date this fall.