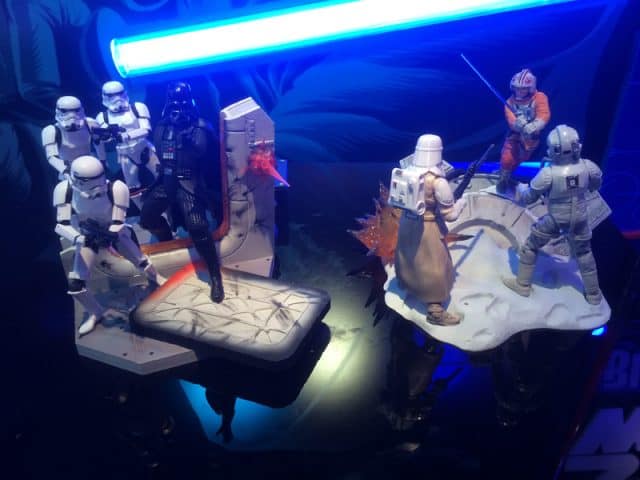 If you had a chance to be in New York this weekend you could have attended the 2017 New York Toy Fair.  We've been teasing images of upcoming toys for weeks and now we have proof of some of the coolest playthings that will be coming out in the near future.  If there's one thing that movie studios are benefiting from in addition to ticket sales, it's merchandise.  In particular franchises like Star Wars, anything from Marvel, and the Transformers have pumped even more life into toy companies like Hasbro.
Speaking of which, Hasbro has created some amazing toys from Marvel Studios' big 2017 releases like  Guardians of the Galaxy Vol. 2,  Spider-Man: Homecoming, as well as a first good look at Kurt Russell's Ego The Living Planet and Michael Keaton's Vulture.   Star Wars: The Last Jedi was teased as was Transformers: The Last Night.
There's plenty of Hasbro toys to be excited about so it's difficult to pick a favorite.  We decided to share a few of our favorite shots below.  You can check out the full gallery at Comingsoon as they're the ones who attended.
Here are some highlights below: