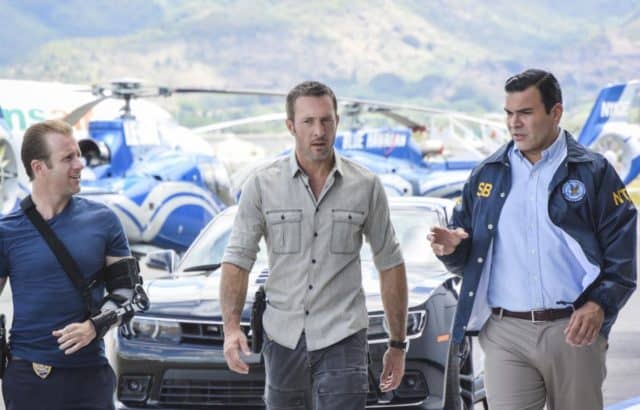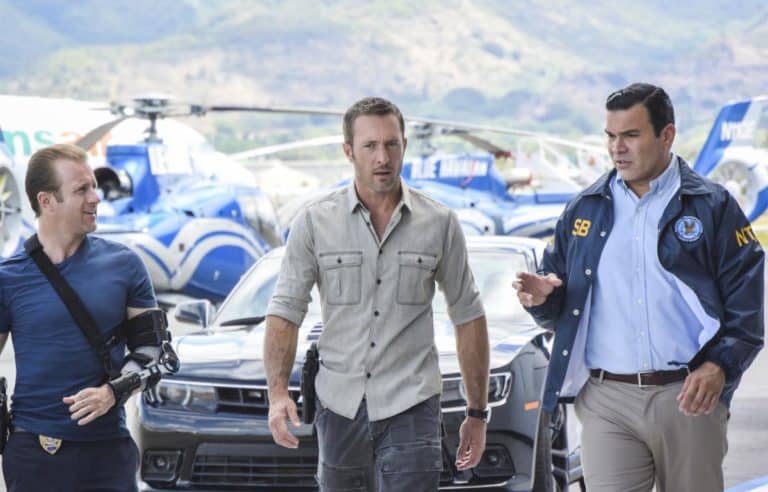 I will say this once for the people who can't recall why Hawaii Five-0′s Steve McGarrett needed a kidney transplant in the first place. Steve should not be allowed to fly planes-not ever. Every time he gets near a plane, he takes an even greater risk with his life. Considering this is also a man who has radiation poisoning, that's saying something. But when a job needs to get done, Steve does it. This week it just happened to involve flying, and the resistance Five-0 comes up against with a federal agency. Steve has no problem throwing his weight around with other agencies, but rarely does he do so on a case that is so far outside his scope of experience.
A friend of Steve's, who works as a mechanic for a flight show company, asks for Steve's help investigating the death of one of his pilots. He is convinced that the accident was not because of a pilot error. Unfortunately, if NTSB rules it as such, the pilot's family has no insurance money to cushion the blow. Once NTSB stonewalls Steve and decides to make a ruling without a crucial piece of evidence, Steve knows something is up.
Things get even hinkier when the mechanic finds someone has hidden said equipment, and the feds then steal it, and still rule the accident as pilot error. Don't ask how, but somehow, Tani gets her hands on that equipment. They confirm that the plane was sabotaged, and that the fed they've been dealing with is dirty. Here is where things start to get really weird.
Their victim's real name is Luke Nixon, a former pilot for a drug cartel. When he was caught by the DEA, he switched sides. The only problem was, he fell in love with his mark's daughter. DEA snitch falls in love with a drug lord's daughter. It's kind of romantic, up until the point that the guy ends up dead. It was the evil father-in-law who was the killer, as well as the would-be kidnapper of his daughter and grandson. Luckily Five-0 arrives in time to prevent the kidnapping. And that crucial piece of technical evidence? We can neither confirm nor deny that Tani asked her brother to do her a favor.
Seriously though, who else thinks Steve McGarrett needs to stay away from planes?
Hawaii Five-0 Season 8 Episode 8 Review: "He Kaha Lu'u Ke Ala, Mai Ho'okolo Aku (The Trail Leads To A Diving Place; Do Not Follow After)"
Summary
Hawaii Five-0 investigates the death of a pilot with a spotless flight record, but many, many secrets.