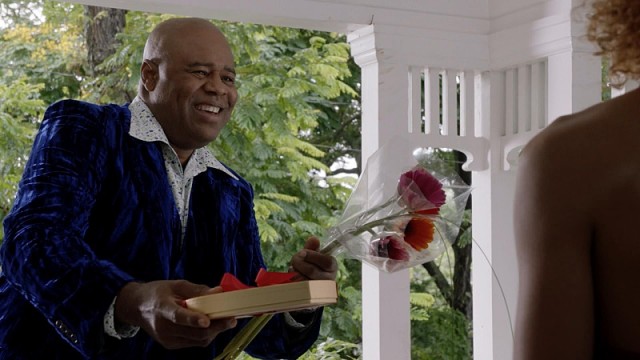 Even though there's no new episode of Hawaii Five-0 tonight, we're looking ahead to the show's return. The next installment of the CBS drama will be titled "Hoa 'Inea (Misery Loves Company)," and it is set to air just two days before Valentine's Day. However, instead of showing each member of the team's romantic and happy dates, Hawaii Five-0 will be giving viewers the wacky and straight-up "disastrous" experiences that Chin, Steve, Danny, and the rest of the show's characters go through.
As the photos below indicate, things won't go as planned for the Five-0 team on this Valentine's Day, as each of them ends up in a different kind of difficult situation. From the pictures below, Lou appears to be enjoying the best date out of all of them, but  the description for this episode makes it clear that his romantic evening won't go exactly as he's hoping. Frankly, I just want to know how Chin ends up strolling through what looks like a hotel in nothing but a towel:
As Five-0 investigates a double homicide involving marital infidelity, McGarrett and the team recount their disastrous Valentine's Day experiences.
In addition to the episode description and the images, we know that guest stars for this upcoming hour will include Taylor Wily (Kamekona), Dennis Chun (Sgt. Duke Lukela), Lili Simmons (Melissa Armstrong), Julie Benz (Inspector Anny Dunn), Erica Shaffer, (Tessa Foxton), and James Koons (Michael Foxton).
Hawaii Five-0 airs Fridays at 9 p.m. on CBS. New episodes return on Friday, Feb. 12, starting with "Hoa 'Inea (Misery Loves Company)." Check out photos from the Valentine's Day-themed installment below: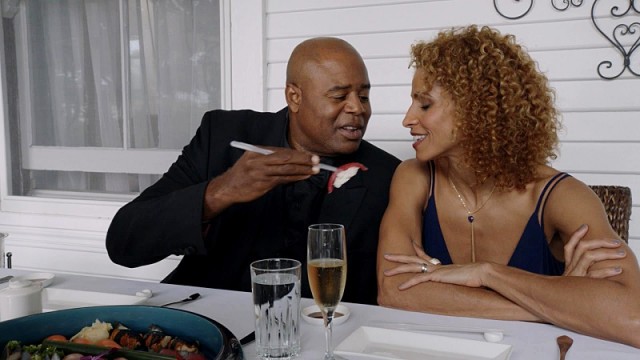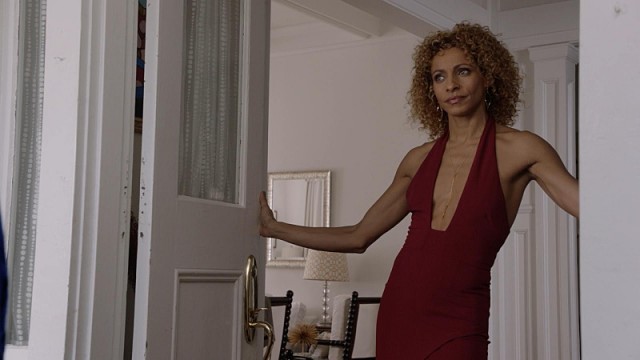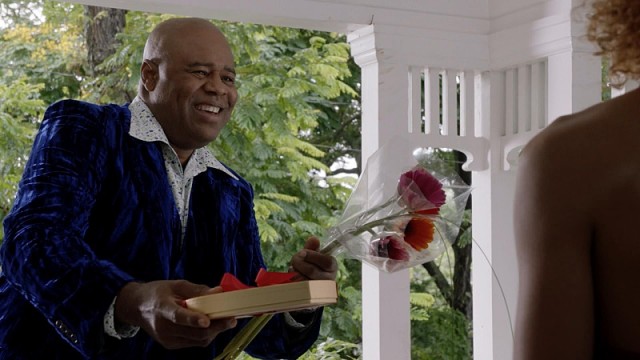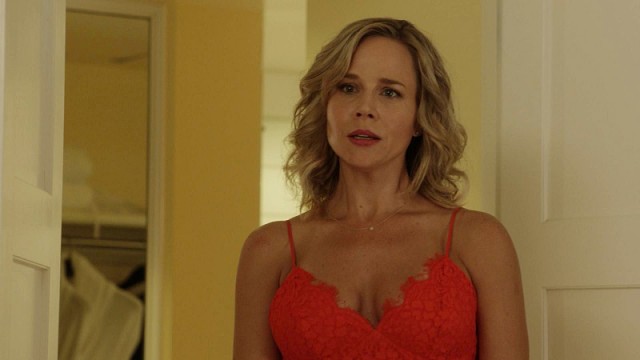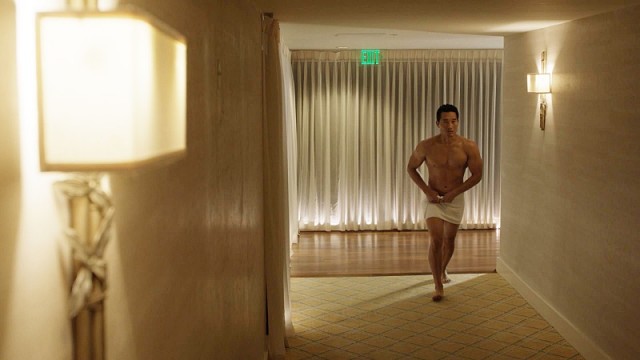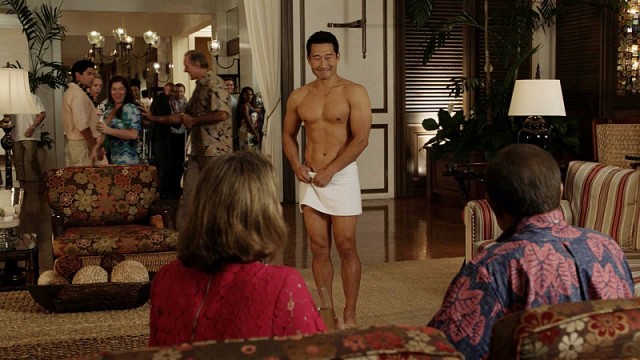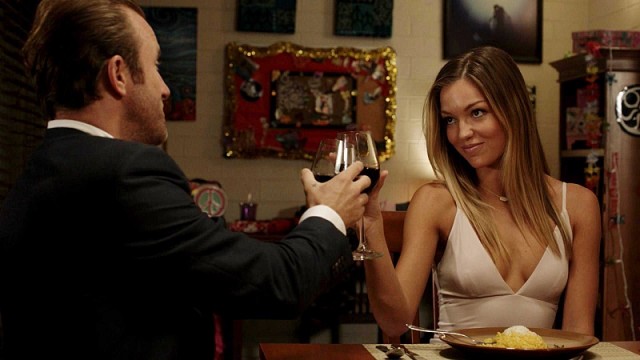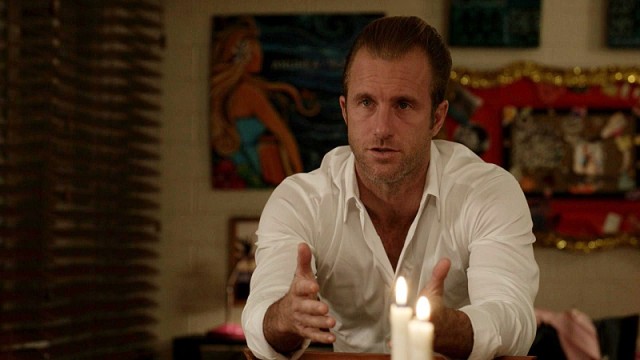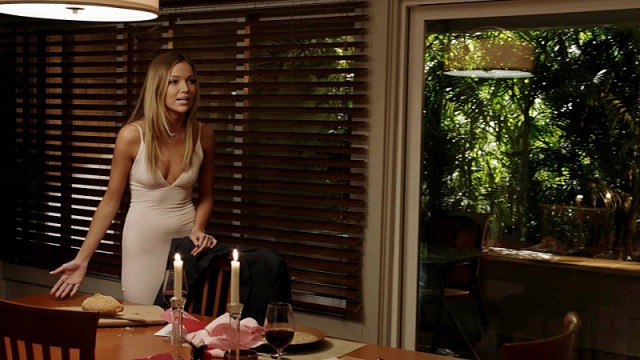 [Photo via CBS]