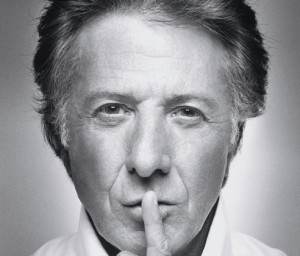 Imagine you were a network executive, and I said I had a show starring Dustin Hoffman and Nick Nolte, written by David Milch (creator of Deadwood), and directed by Michael Mann (Miami Vice, the TV series and movie). What if I told you the show centered on the exciting, and often dirty, sport of horse racing? What if I told you Hoffman's character's name is Ace? Would you be interested? Of course you would be! And so is HBO.
The resurgent network (thanks to True Blood, Treme, and the soon-to-premiere Boardwalk Empire) has just picked up Luck, a drama taking "a provocative look at horse racing — the owners, gamblers, jockeys and diverse gaming industry players." The series will begin shooting in the fall, in and around Santa Anita Park in southern California. The pilot episode also co-stars Dennis Farina, John Ortiz, Kevin Dunn, Richard Kind, Jason Gedrick, Kerry Condon and Jill Hennessy.
So, what do you think? Will you be watching Luckwhen it arrives next year? What do you think about long-time movie actors Dustin Hoffman and Nick Nolte becoming regulars in a television show? Does the subject of horse racing intrigue you, or cause you concern? Please leave your comments on the message boards or in the comments below. Be sure to check out TVOvermind all summer for all of your TV news as we get closer and closer to the new fall season.
(Source:
HitFix
)