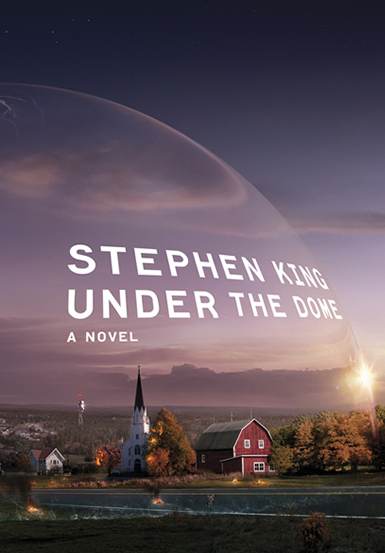 I just finished Stephen King's behemoth of a novel, Under the Dome, about half an hour ago. While it was an emotionally taxing novel, I must say that it's one of my favorite books, and somehow manages to convey an epic story within the confines of a small Maine town; it's The Stand trapped under a microscope. And now, it's going to be on the screen.
Stephen King, in one of his few book signings for the novel (or any of his novels), stopped by a Walmart in Dundalk, Maryland, and answered a few questions from the audience. Among questions about what scared him and what he was going to do next, an audience member asked King if Under the Dome would be turned into a movie.
"Uh, I think this is actually going to be an HBO series, Under the Dome," King replied, prompting the audience to cheer.
King confirmed this only a day after Dome hit shelves, though he didn't say much else about it. In fact, we don't even know whether the adaptation would be a series or miniseries (though given the length and scope of the novel, a series is quite possible, in my view).
The book, which centers on a Maine town after it is inexplicably trapped in an invisible dome, is a very dark book filled with grit and violence, though with also deep humanity in its several protagonists. In other words, it's perfect for an HBO series — and it will live up to that TV-MA rating more than anything on the pay-cable network currently.
Of course, no one really knows anything more about the proposed series other than King and some HBO executives, but I personally can't wait to see any adaptation of this marvelously sprawling book come to fruition.