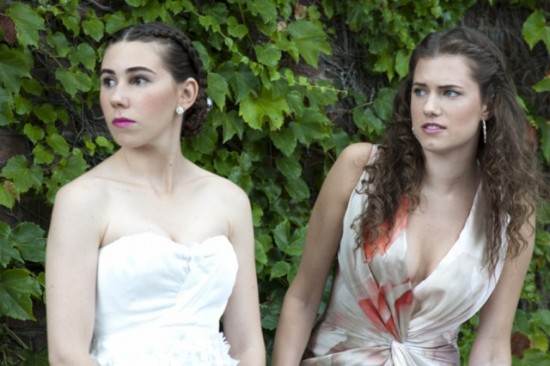 HBO has announced that two of its critically praised comedies will be coming back in January 2013. Emmy-nominated Girls, created by Lena Dunham, and Enlightened, starring Laura Dern, will be premiering their 10-episode second seasons in the first month of the new year, though no exact premiere dates have been revealed yet. HBO aired Luck and Angry Boys last January, with the latter beginning on the 29th and the prior kicking off on the 1st.
The two comedies, which center on women going through major transitional phases in their lives, will not be paired with a drama and will reportedly be the only originals on the channel until March. That month should see the return of Game of Thrones, which will likely be joined by Veep and another comedy due to Girls moving up to January from its April 2012 debut.
Tonally, the shows could be a fairly strong match. Not only do they have similar themes being explored, they blend comedy and drama together and have more than enough self-reflection embedded into their structure. I don't know how they'll do in the ratings not being joined by a drama, considering that Girls was a modest success and Enlightened less so, but critically, it could wind up being one of HBO's stronger nights next year.
Girls finished airing its first season this past June, having been paired primarily with Game of Thrones and Veep. Enlightened, meanwhile, will have been off the air for over a year when it returns, as it aired along with Bored to Death in fall 2011. The show isn't the only current HBO to have a long lay-off, with Treme debuting in the fall with Boardwalk Empire after a 14 month hiatus.
Do you think Girls and Enlightened will make a good pairing for HBO? Will you be watching either, both, or neither when they premiere their next seasons? What do you think the network should do with its other comedies like Veep and Eastbound & Down?