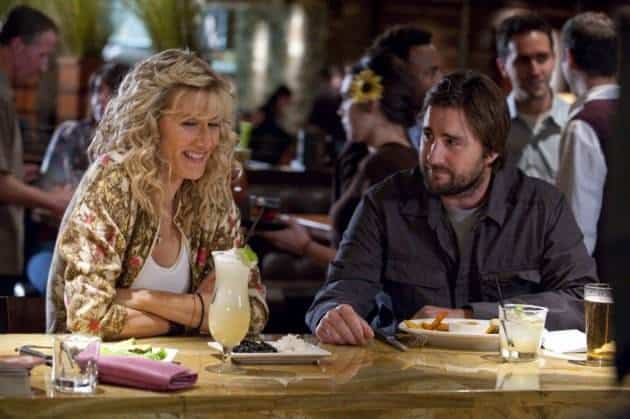 It may not be spring yet, but HBO has apparently decided to clean house in their comedy department, as three shows have been given the ax. The network has gotten rid of cult comedy triumvirate Hung, Bored to Death, and How to Make It in America, all three recently having wrapped up their respective seasons.
However, it's not all doom and gloom, as the Laura Dern-Mike White critical favorite Enlightened has been granted a second 10 episode season following two Golden Globe nominations. Enlightened has also been making several appearances on TV critic top 10 lists, something none of the other three had been able to do. Though it's been the lowest rated of the four comedies in first airing ratings, the show made up for it through other means of watching (HBO Go, On Demand, etc.) and the buzz around it put it over the top.
Enlightened tells the story of Amy Jellicoe (Dern, Rambling Rose), an executive in corporate America that has a breakdown and is suddenly admitted to a rehabilitation center in Hawaii. Once she returns with clear eyes and amplified ambition, she has to come to terms with her past and try to steer herself into an ideal future. The show features White (School of Rock) as Amy's co-worker/friend Tyler, Luke Wilson (Old School) as Amy's ex Levi, and Diane Ladd (Wild at Heart) as Amy's mother Helen.
Enlightened joins Curb Your Enthusiasm as the only live-action comedies currently on HBO, but don't fret fans of pay-cable comedy. The network will be premiering several new shows in the coming months, including the latest from Summer Heights High's Chris Lilley (Angry Boys), another Ricky Gervais/Stephen Merchant collaboration (Life's Too Short), and projects led by Julia-Louis Dreyfus (Veep) and Judd Apatow (Girls).
Do you think HBO made the right decision in their renewals and cancellations? Which new comedy are you most looking forward to? Will you miss any of the three canceled shows?