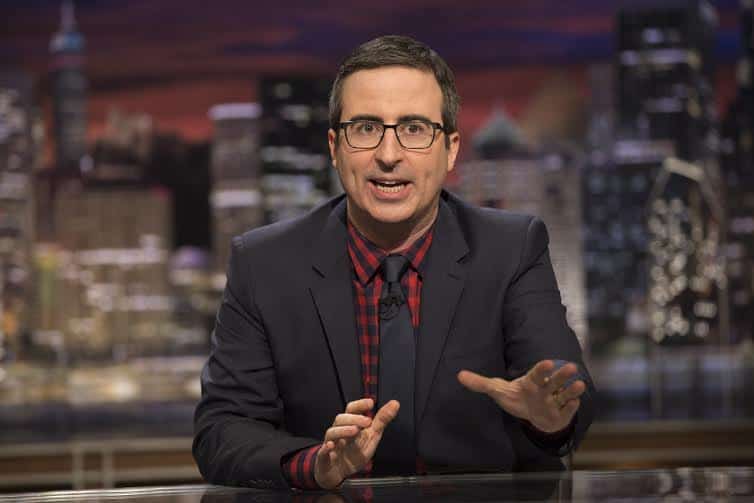 John Oliver is no stranger to discussing controversial topics on Last Week Tonight, and he continued to do just that last night with his segment on abortion laws. However, he made sure to acknowledge that this was not an easy subject to talk about before diving into it.
"Before you change the channel, I know this is a polarizing topic," Oliver told his viewers before showing footage from Vox (who interviewed Americans on the street to ask them their opinions about abortion) that indicated that people's views on the subject weren't as black and white as they're sometimes made out to be.
And with that in mind, Oliver took up 16 minutes of last night's Last Week Tonight to show how abortion laws throughout the United States are creating more problems than they're fixing, and how and why that should bother Americans, even if they only believe that abortion should be legal in a few, specific situations, such as when a woman is sexually assaulted. In fact, Oliver even brought up a story about how a 13-year-old girl, who was raped, was not able to get an abortion in San Antonio due to certain restrictions.
Additionally, Oliver also delivered a scathing segment about whitewashing in Hollywood last night, which has become a highly discussed and debated issue after the most recent Oscar nominations. As most people know, all of this year's Oscar nominees in the major acting categories are white, which has inspired some actors to boycott the Academy Awards, which will be held this Sunday, Feb. 28.
And if all these topics sound too sad or upsetting for a Monday morning, Oliver understands, which is why he gave his Last Week Tonight audience a special treat at the end of his segment about abortion laws. At around the 14-minute mark in the video above, Oliver not only showed footage of sloths in a bucket but also, as you can see in the photo below, brought out a live sloth wearing a nightcap. That has to put a smile on everyone's face, right?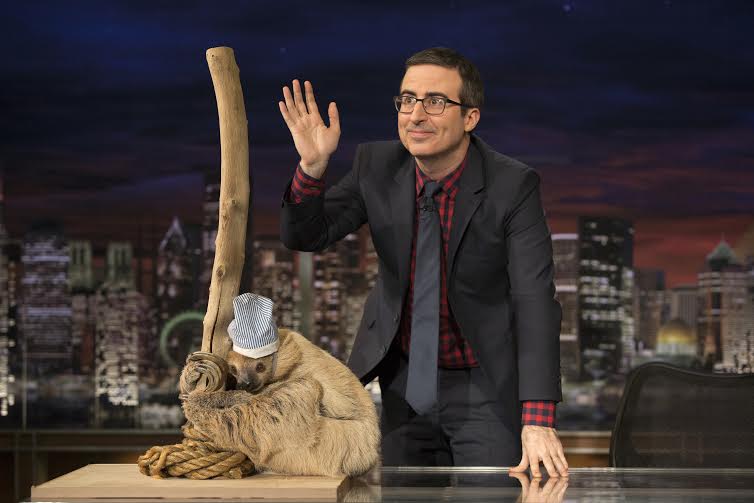 Last Week Tonight airs Sundays at 11 p.m. on HBO.
[Photo credit: Eric Liebowitz/HBO]