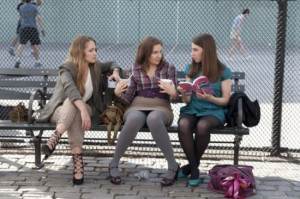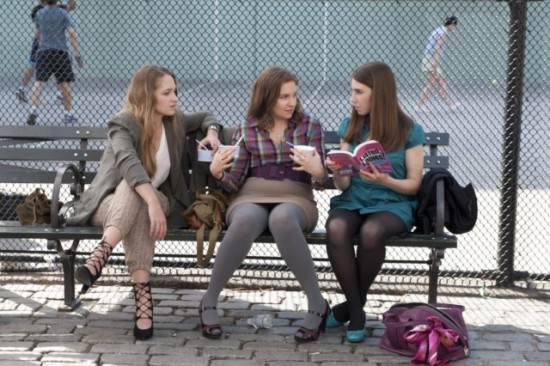 HBO has announced that its recent comedy premieres, Lena Dunham's Girls and Armando Iannucci's Veep, have each earned a second season consisting of 10 episodes. HBO tends to be quick on the trigger for a renewal, giving Luck and Treme the go-ahead after one episode in their debut seasons, but they waited until a couple of airings had passed for both Girls and Veep to make it official. They join Game of Thrones in the pile of recent renewals for the pay-cable net, as the acclaimed fantasy series was awarded a third season earlier this month.
There's no word yet on where Veep or Girls will be airing come season two. If they become strong enough in the ratings, HBO may decide to launch another pair of new shows behind Thrones, but I'd lean toward this same line-up coming back circa April 2013. They currently have different episode orders for their first seasons (Veep with 8, Girls with 10), so adding the extra episodes to Veep seems like a move to have them airing together, at the same time, next season.
It's been a strong time for female-led comedy on HBO recently. Enlightened, starring Laura Dern, was one of the only comedies that survived a bloodbath of comedy cancellations, thanks to the positive word-of-mouth and awards attention it received. Now, with Girls and Veep, the network has three well-regarded comedies that center on the journey of a woman, either toward self-discovery (Enlightened), personal fulfillment (Girls), or professional success (Veep).
Veep airs Sundays at 10:00 on HBO, followed by Girls at 10:30. If you want some spoilers for the former, including information about Selina's daughter and supposed rivalry with the First Lady, you can check them out here.
Are you ready for more of Selina and her team trying to navigate D.C.? Which of the four main Girls is your favorite? Do you like having the two comedies follow Game of Thrones?