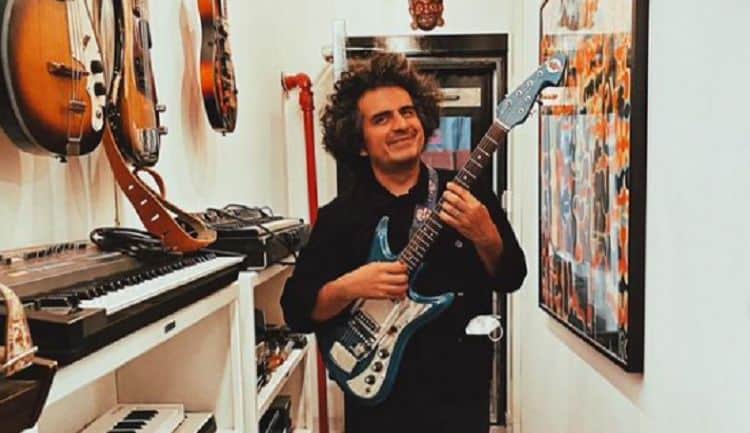 Helado Negro has announced that he has some new music on the way, and his fans are excited. He's been in the business for well over a decade, and the music that he makes speaks to those who listen. He's made a name for himself for not only his talented music but also his songwriting and the fact that he does so in both English and Spanish. His fans appreciate both, and it's allowed him to place himself into a genre that is not quite like anything else. Who is he? What is his life like? We have the answers for you here.
1. He Uses a Stage Name
Helado Negro is not his birth name. His parents named him Robert Carlos Lange when he was born, but he goes by his stage name when he works. Why he chooses to use a stage name is not something we are familiar with, but it's a personal choice and it's worked well for the artist over the years.
2. He is an 80s Kid
The cool thing about Negro is that he is an 80s kid. No one knows exactly when he was born in the 80s, though. It's been said he was born sometime in 1980, which means he really did grow up in the 80s. It was the best time to be a child, and he did not miss out on all the cool things that we got to do in the 80s and 90s as a result.
3. He's From Florida
He was born and raised in South Florida. He was born in the Davie area, and he lived with his parents his entire childhood. Both of his parents came to the United States from Ecuador, and he was raised to appreciate their heritage. He is currently rumored to live in the Brooklyn area in New York.
4. He Went to College in Georgia
After he finished his high school education in Florida, he headed straight to Savannah. One of the most beautiful cities in the south, it is filled with heritage and rich history. He enrolled in courses at the Savannah College of Art and Design (well-known as SCAD) and graduated in 2003 with his BFA in computer art.
5. He Has a Creative Process
All artists and creative types do, and it's a thing. Negro, however, is a man who has a creative process unlike any other. When he was making his album, "This Is How You Smile," he rented a friend's studio in one area of New York, worked all day, went home to eat with his wife, and then went to another studio in a different part of town and worked for more hours until midnight. It's how he did things, and it worked for him.
6. He Finds Music Isolating
When he writes and creates music, he finds it isolating. He finds that he has to be alone to work and be with himself to find his feelings, and it often makes him feel lonely and isolated in his work. However, it is part of the process for him.
7. He Had a Cool Habit
There was a time in the past when he would write music every single day of his life, but he chose not to name the songs he wrote. Why? It was inspiration from an artist he followed way back in the day. But, he did give all his music a date rather than a name. He would find the date, make it the title of this song, and then move on the following day to another song with another date. It worked well for him.
8. He Finds Time Makes Relationships Less Meaningful
His song, "Two Lucky," is about how time goes by so fast and changes so many things. It's about how he knows that he still loves people and is happy to have them and lucky to know them. He realized that with time it is easier and more efficient to communicate with people you love, but it is also something more difficult. He finds that he is also having less meaningful exchanges with people as a result.
9. He's Very Private
He's a married man, but he rarely discusses his wife or his home life. We get the impression from him that he and his wife very much enjoy their downtime and the life they have built with one another, but that they don't put too much importance on sharing anything with anyone other than themselves. It's a lovely thing.
10. He is an Interesting Man
When you sit down and listen to him speak, he's a man with an interesting life. He doesn't really fit into any type of box, and that is what makes him so cool. He has a life he enjoys living that changes every moment of the day, and it's a situation that is quite interesting for him.