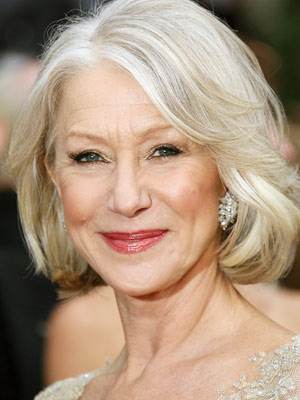 The 36th season of Saturday Night Live has seen the likes of teen queens, Emmy favorites, and past members of the comedy ensemble come through and try to make us laugh, but I think this will be the first time we've had a dame grace the stage.
Deadline is reporting that Oscar winner Helen Mirren will be making her Saturday Night Live hosting debut on April 9th. Mirren's musical guest will be the Foo Fighters, merely a few weeks after Dave Grohl's Glee comments caused a serious kerfuffle. Her episode will air the week after previously announced first time host Elton John's episode.
Mirren will be the fourth Oscar winner to host this season, joining Gwyneth Paltrow, Robert De Niro, and Jeff Bridges. It should be fun to see how Dame Mirren does handling live comedy. Even though she's got such wonderful presence on, say, the red carpet, I'm not sure if being a naturally funny person will make for great sketch performances. Regardless of how she does, I believe she'll be one of the most game hosts the show has had this season and a whole lot of fun to watch, especially given her penchant for choosing more serious roles.
What do you think about Helen Mirren hosting the show? What sketches do you think she'd likely do well in? Do you think she has the comedy chops to do a good job? What other Oscar winners do you think should take the leap and try hosting the show?