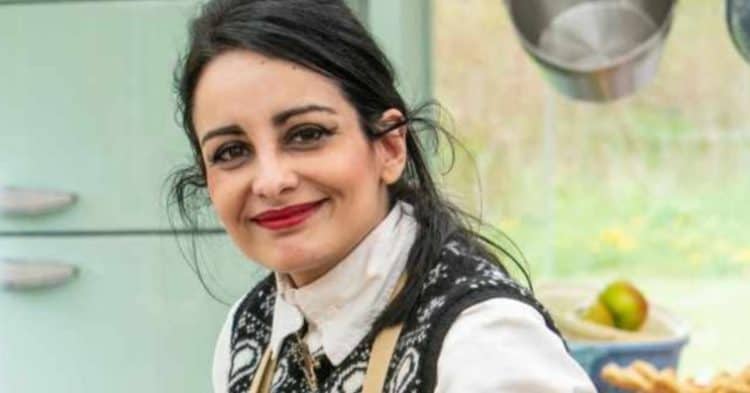 If you're a fan of cooking shows then you've probably already heard of Helena Garcia, and if not, she's recently been dubbed "The spookiest baker on GBBO." Helena is a contestant on teh television reality cooking competition "The Great British Bake Off." She's an interesting baker who is putting her skills to the test. We're highlighting her to learn more about the new contestant who is going up against 12 other bakers. Here are 10 things that you didn't know about Helena Garcia.
1. She's 49 years old
In case you were wondering her age, we learned that Helena Garcia is 40 years old as of 2019. She is living in Leeds and decided to enter "The Great British Bake Off" competition for 2019. As a member of this season's panel of 13 contestants she will compete against some bakers who are younger, and some who are older as they all vie for first place in order to win the grand prize.
2. She has her own business
Helena's company is called Candy Candy. Although it sounds like a shop that sells sweet confections, it really isn't. It's a fashion jewelry shop. Helena doesn't just sell jewelry though, she also designs it herself. She also designs and markets hair accessories through her establishment.
3. Helen was born in Africa
Helen lives in Leeds in the United Kingdom, but it isn't where she was born. She was born in Ceuta, which is a Spanish autonomous city. Its location is on Africa's north coast. Although she was born in Africa, that isn't where she grew up. The family relocated. She's moved around to different places in the world throughout her life.
4. Helena is college-educated
Garcia grew up in Lanzarote. She studied for her degree in the country of Spain. While she was working on her college degree, she moved to the United Kingdom. She settled in Leeds and this is where she was residing when she entered "The Great British Bake Off."
5. Helen is popular on social media
We wanted to know more about Helen Garcia, so we followed up with her Twitter account. While browsing around the site, we discovered that she has 1211 followers and she is following 86. She's had the page up since June of 2011, but her recent appearance on the cooking competition has increased her popularity. Checking out her site can give you current information about what she's up to because she makes regular posts. Some of the goodies that she bakes are shown and they look amazing. Helen admits that prior to the competition she had a lot to learn about baking, but from what we can see it all looks inviting and delicious.
6. Helen didn't use her Twitter much prior to the show
She shared that she was a bit afraid to use her Twitter prior to the show. She said that she was afraid of what people might say in response to her appearance in the competition. She was happy to be able to thank everyone for all of the support that they were giving her through the site. Now she uses the site regularly and overall, it's a positive experience for her.
7. She lives in a period home in Leeds
Helena Garcia's home is quite lovely indeed. It's a renovated rectory that she has redesigned and decorated. She has quite a flair for home decor. She has posted a picture of herself seated on her leather couch on her social media account and it's truly breathtaking. This is no surprise though. Helena is an artistic person and she can work wonders with living space as well as with the foods that she bakes and displays for the world to see. She admits that she's learning a lot as she goes but we give her a definite thumbs up on all counts.
8. Helena has a family
When Helena first appeared on the show, she was married to her husband. The couple has a baby daughter together and they were living in Leeds, England. The family also has a rescue dog named Cato, whom they adore.
9. Her tastes are extravagant
We were privileged to view several photos of Helena Garcia's home and the accessories that she decorates it with. The photos reveal an array of time period pieces, antiques and extravagant surroundings that give her home a warm feeling, but it's much like stepping into a different period of time. It's absolutely beautiful and she has even tended to the tiniest details such as vintage telephones and other items. When she sets food on the table, it's an amazing display as well. She knows how to set a beautiful table and make the food look tasty and tempting.
10. Helena Garcia was hesitant to enter the Bake Off
It took her a long time to get up the courage to apply for the Bake Off. She admitted that friends have been telling her to do it for several years. When she won a work-based baking competition, it gave her a big confidence boost and that was the push that she needed to finally apply for the show. She's been a cook since she was in her teens and it's something that she's always enjoyed but it took a lot of convincing for her to finally enter the competition that would truly put her skills to the test. In the end, she learned that she is a talented baker and she can hold her own with the best of them. Helena has gained a great deal of confidence and she's taken her baking to a whole new level.