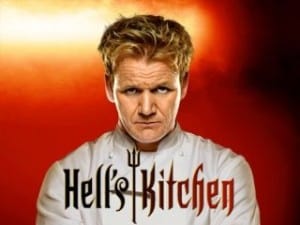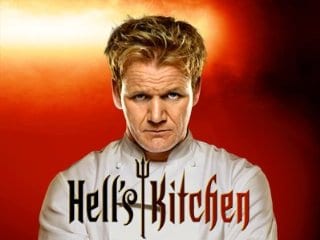 For those of you who've been struggling to cure their Gordon Ramsay withdrawal with Kitchen Nightmares episodes and reruns, get ready to get your fill as the bad tempered chef returns on Tuesday, March 12th for the season 11 premiere of Hell's Kitchen.
This season, Chef Ramsay will welcome 20 contestants who will all be competing for their chance to become the next winner of Hell's Kitchen and secure a top notch spot in the restaurant industry. For season 11, the winner will be given the opportunity of a lifetime to work as the head chef at the Gordon Ramsay Pub & Grill at Caesars Palace in Las Vegas.
For a bit of a change up this season on Hell's Kitchen, the premiere episode will find the 20 new contestants in Las Vegas where they will be split into two teams to begin preparing their individual signature dishes. Unlike the typical signature dish competition, however, these chefs won't just be presenting their culinary creations to Chef Ramsay. For the first time in Hell's Kitchen history, they will have the added pressure of being critiqued by the hyper-critical chef in front of a live audience. The winning team will reap the rewards by spending a VIP night on the town, complete with a special concert performance. The losing team, however, will be ushered onto a school bus to make the uncomfortable 8 hour ride back to Los Angeles for the remainder of the competition.
This season of Hell's Kitchen looks to be highly competitive with many of the contestants already acting as executive or head chefs in the industry.  Throughout the competition, the chefs will compete in teams to earn luxury prices and rewards, all while trying to avoid a loss that will result in exhausting and often disgusting manual labor tasks. Although perfecting the Hell's Kitchen dishes and serving up a perfect dinner service is the focus of the competition, there will undoubtedly be plenty of drama, tears, and arguments to keep us entertained until the contestants are narrowed down to the last two standing on finale night.
The season 11 premiere of Hell's Kitchen airs Tuesday, March 12th at 8/7c on Fox.