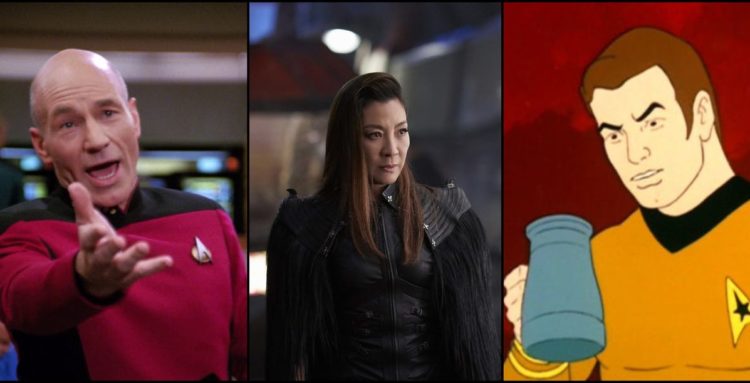 Star Trek has been making a big comeback as of late when it comes to TV. In movies it's been kind of striking out despite the fact that many would claim otherwise. But when it comes to TV the series is definitely trying to double down and continue to build, or rebuild, the galaxy that gave birth to the original idea. At one point Star Trek was in pretty bad shape, sorry fans but it's true, since the failure of Nemesis and the cancellation of Star Trek: Enterprise was kind of shooting the series down without mercy, kind like one of the many ways that the Enterprise went down in the past. But thankfully like the Enterprise the show has been making a comeback as of late and has been rumored to have a few series that are in development.As you've already seen the show Star Trek: Discovery has been bringing it back to prominence despite any mixed responses from fans and critics alike. Since Star Trek: Beyond wasn't much of anything to many fans, Discovery has been a breath of fresh air. But thankfully it's not the only series that's currently on the back burner, as Star Trek is coming back in a big way it sounds like.Here are a few series that you might want to think about viewing when they come out.
Star Trek: Section 31
This is going to be a spinoff of Discovery and if you can believe it the show is meant to be a sinister black-ops side of Starfleet. This group, as you might expect, do the questionable things that the regular Starfleet wouldn't do in order to keep the peace. It's not likely to come out until 2020, after the third season of Discovery, but a lot of fans are likely going to be anticipating something like since despite the severity that has been added to the show since the early days in which it was seen as more of a family-friendly, this is going to seem a lot darker than many things that have come along. A black-ops group is after all typically seen as the group in any organization that will go the extra mile and do the dirty deeds that the rest of society doesn't want to know about. For Star Trek this seems awfully dark, but insanely interesting. The show might even bring about a few converts to be honest.
Star Trek: Picard
Some people might actually roll their eyes at the premise for this show, but if you really think about it, Picard is one of the most respected Starfleet captains that's ever been seen on screen. The announcement that Patrick Stewart will actually be returning as the show will be taking place 20 years after Nemesis is also something that is likely to get a lot of people excited to see it. What people might not expect is that Picard is going to be a darker character than they remember, and might not be the same person that made Next Generation so popular. It's safe to say at this point that plans are on the back burner for future seasons if the first season turns out okay.
Star Trek: Starfleet Academy
There's not a lot of plot details that have been revealed about this but it's no doubt going to be featuring mostly the life of young, teenage recruits in Starfleet and the pressures and practices that turn them into the officers they eventually become. As we've seen in the movies and even in TV Starfleet is without a doubt one of the most impressive places that one could come from when it comes to the Star Trek universe, but what goes on within the halls is going to be something of interest when it finally gets put on the screen.
Star Trek: Lower Decks
This is going to be an animated series that will focus primarily on the lower deck of one of Starfleet's more important vessels. It also sounds like it's going to be more comedic in nature and will explore a very loose and kind of fun environment that will showcase just what goes on deep within the bowels of a Starfleet vessel. So far there aren't a lot of details to be given on this show save that it has no air date just yet and will be something quite different from the average Star Trek experience.Star Trek is definitely on an upswing when it comes to the number of shows and the quality they're bringing to the franchise at this time. While they have a lot of ground to cover there are some shows that are being prepared at this time that already seem like they're going to knock things out of the park. Trekkies should hopefully have something to look forward to in the months and years to come.