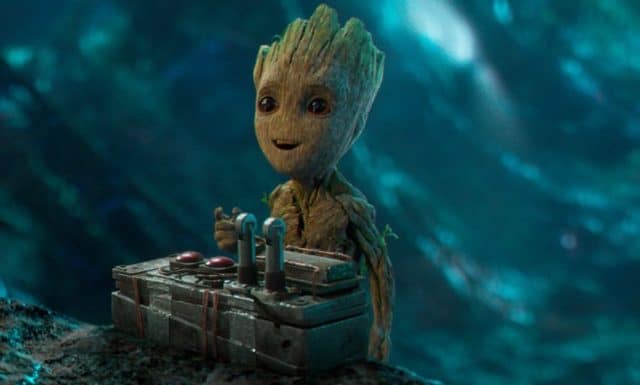 I made the announcement yesterday that David Hasselhoff would have a small part in the Guardians of the Galaxy Vol. 2 soundtrack.  If you don't remember here's the gist of it.
The official soundtrack to Guardians of the Galaxy Vol 2 is set to be released tomorrow April 21st and guess who's on it?  David Hasselhoff!  One of the strangest inclusions of the Guardians of the Galaxy Vol. 2 soundtrack, set to be released on digital April 21, is a James Gunn and Tyler Bates penned song performed by The Sneepers featuring a very special guest: Baywatch star David Hasselhoff, who Gunn says is one of Peter Quill's childhood heroes.
According to Hasselhoff, his contribution to the song, titled "Guardian's Inferno," is "more like a rap." "They brought me in to sing the theme song and it was heavy," he told Entertainment Tonight. "I walked into the room and I said, 'You're with the big boys now.' And I just turned it on and I went, 'I can handle it.'"
Well, guess what today is folks?  April 21st!  So yeah, the soundtrack has hit the internet and of course the track from Hasselhoff is blowing up.  Have a listen below and check out the actual lyrics below the video:
Getting down and dirty with a procyon lotor/
Got no people skills but he's good with motors.
That weird thing by his side an infantilized sequoia/
The two of them walk by, people say "Oh Boy-a".
They ask me why I'm bringin'/
A baby into battle.
"Thats really irresponsible"/
And getting them rattled.
I say "Give me a break/
Get off my back dammit".
I didn't learn parenting/
My daddy was a planet.
In these times of hardship
Just remember:
We are Groot