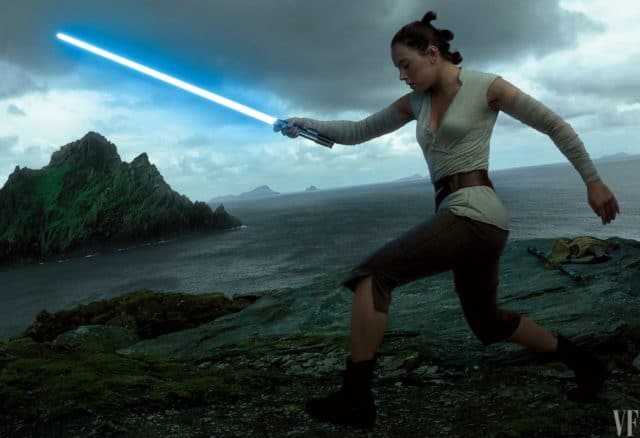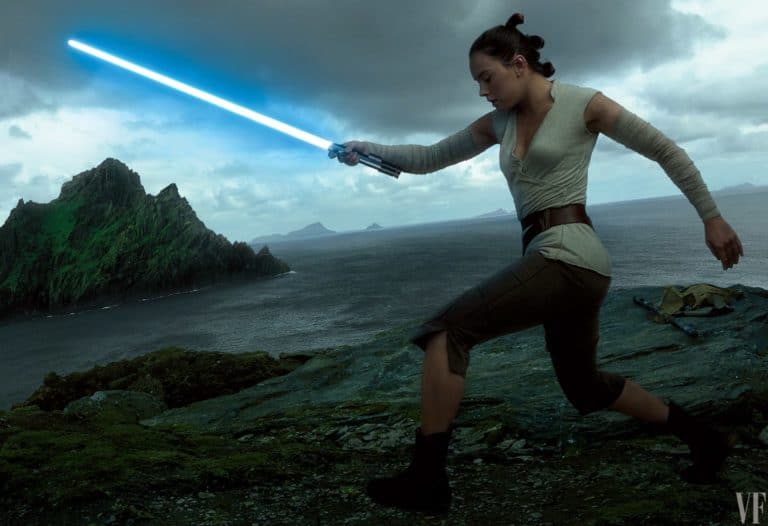 It's been kicked around as a theory since 2015 when The Force Awakens came out, but now there simply too many signs pointing to the fact that Rey is most likely a Skywalker. Some have guessed that she might be a Solo, and others that she is a relation to the late Emperor Palpatine, but honestly and truly there are too many signs pointing straight towards the Skywalker line that kind of indicate that she's bound to belong to Luke and Leia's bloodline.  There is more than one idea that supports theory and I'll get to them in a second. There was even a thought that she might be a Kenobi, but a lot of people tried to squash that immediately.
To start with she's an ace pilot. It's not really the idea that she can fix things and understand what goes where. It's more to the point that she flew the MILLENNIUM FALCON. More to the point, she flew it without having ever sat in the cockpit before. Rey knew nothing about the ship which should have meant that she would have no basis on how to fly it or even understand the system since Han and Chewie had ripped apart and rebuilt the old freighter more than once during the time they held it. Even Luke didn't fully understand the Falcon, but he was still an ace pilot in his younger days since he jumped into an X-Wing with relative ease and managed to blow up a Death Star.
If that's not enough then the scene in which the lightsaber called to her should be another indication that she's a Skywalker.  While there aren't a lot of tales of inanimate objects calling to people in this franchise something about this particular weapon called to Rey, and Rey alone. Finn might have wielded it with a little bit of skill but Rey was the one that had Force visions when she held it, and Rey was the one that experienced those visions as though she'd actually been there. In the books that are now non-canon, thank Disney, there was a power that Jacen Solo, who is now obviously Ben Solo, discovered that allowed a Jedi to send part of their consciousness into the past as a Force projection. This seems to be what's done in The Force Awakens, but it truly seems like more of a memory than a mere vision.
The last and what should be the most convincing point is that the Force runs strong in Rey, just as it did in Luke and his father Anakin. For Anakin and Luke it was an instinctual thing since they were never taken as children to be formally trained by the Jedi. Anaking had to be accepted when he was older, as did Luke. It would seem that the Skywalker line doesn't hold to tradition that much since Rey is extremely Force-sensitive and must now endure her training when a lifetime of experience and habitual learning has already stacked the deck against her.
Those are just a few of the theories that so firmly state that Rey is a Skywalker. Until the 15th, wait and see we will the truth of this.