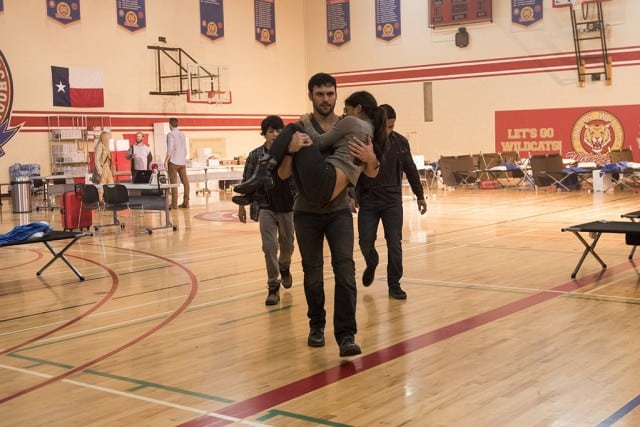 We got a glimpse yesterday of what's to come on Heroes Reborn tonight when their official Twitter Page released the photo you see above. We also have the official NBC trailer below for you to get pumped for the finale. While the response for Heroes Reborn has been pretty tepid there are still legions of fans following what will the be final piece of Heroes they'll more than likely ever see. And there are some burning questions that should get answered.  Among them are:
Will we find out who saved Noah? Whatever happened to Hiro? Is someone going to rescue Matt? Where in the world did Phoebe go? Is Farah going to survive? Is the real Mike going to be saved? Can Tommy and Melina save the world?
As seen in the trailer for the finale, Tommy and Malina finally reunite to save humanity. But will they be successful? Will they be able to fulfill the prophetic dream that their great-grandmother Angela Petrelli (Cristine Rose) had about them prior to their birth in 2014?
"Heroes Reborn" finale, titled "Project Reborn," airs on Thursday, Jan. 21, at 8 p.m. on NBC. Check out the official synopsis and trailer for the episode below:
"The world's end approaches as Tommy faces his greatest challenge and Erica takes drastic measures to ensure her plan's success. Meanwhile, Malina tries to fulfill a prophecy to save the world, and Emily [Gatlin Green] and Ren [Toru Uchikado] search for Miko."