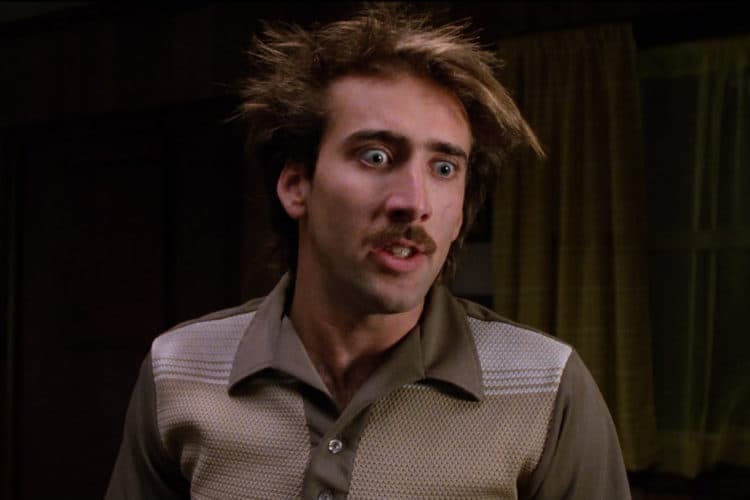 If a person needed any more proof that Nicolas Cage will take on just about any role then Highfire will likely be the slam dunk that will abolish any further doubts since the idea of a bear-sized dragon that loves Flashdance, drinks vodka, and hides out in the swamps of Louisiana is something that breaks out of the box pretty easily. It's definitely an idea that a lot of people won't see coming since to put it nicely, Cage is bound to take on just about anything that's thrown his way no matter how outlandish it might appear to be. In all fairness he doesn't necessarily take every little part he's given, but he has managed to find his way into the more fantastical storyline from time to time, with the unfortunate side effect that he's not always the best fit for the role. But perhaps the fact that this story is set in the real world with a flare of fantasy will make a difference since the idea isn't so out of control that it wouldn't work. People are bound to say what they will about it and that's a normal side effect of any apparently outlandish idea that comes along, but keeping an open mind about this project might be the best idea since a dragon that lives in the human world, isn't the size of a city bus or bigger, and has an affinity for human comforts, well, it could be worth the look.
Written by the same author that was responsible for Artemis Fowl, the one thing that a lot of people are bound to be thinking about is whether or not this show will be worth the effort and if it will be something that they'll want to watch. After all, Artemis Fowl turned out to be something that people were highly anticipating, and yet a lot of folks were quick to criticize it when the idea finally came to fruition. The downfall of any book or series that makes the transition to live-action or even animation at times is that there are a lot of aspects of the story that are going to be changed and not everything comes through the way people want. This could have something to do with how the author saw things in their mind and how they're viewed from many different perspectives, but all in all, it does feel as though this story could be up for a great deal of interpretation when it comes to being put on screen. An alcoholic dragon that loves Flashdance is definitely something we don't hear about every day, so it might be new enough to make it work.
At times it does feel that Cage is taking on one project after another just to stay busy, but it might also be that he's trying to stay relevant since he's been threading his influence throughout Hollywood in a way that one might think would have made him just as rich as he used to be. But when a person factors in how much he had to pay back to the IRS and the spending habits that brought him to this point, it's easy to think that continually working on one movie or show after another is all that's keeping him going at the moment. If his need to spend money has slowed down then it could be that he's simply attempting to maintain a legacy that he created years ago when he was a bit younger, and when people figured that he was still a legend in the making. If anyone is being entirely honest it felt like Cage fell off the edge of the map at one point since his career changed in such a drastic way after a while. Given how much he used to spend on just about anything he could get his hands on, it's amazing that he didn't find himself living in a van down by the river at one point. Okay, that was shameless, but it was warranted since Nicolas Cage was spending money faster than he could make it, and has likely lost more money in his life than many will ever see.
Being fair to the actor he has created several characters throughout the years that people still remember fondly, and is still someone that people think about with a smile since he's been one of the best actors from his generation that people are still excited to hear from. That's a big reason why Highfire could be an interesting idea that might help his reputation expand a bit more. Whether or not it's a good idea is going to be seen when the show is released to the various critics, who will definitely have their way with it. Hopefully, it's something we can all agree might be interesting.