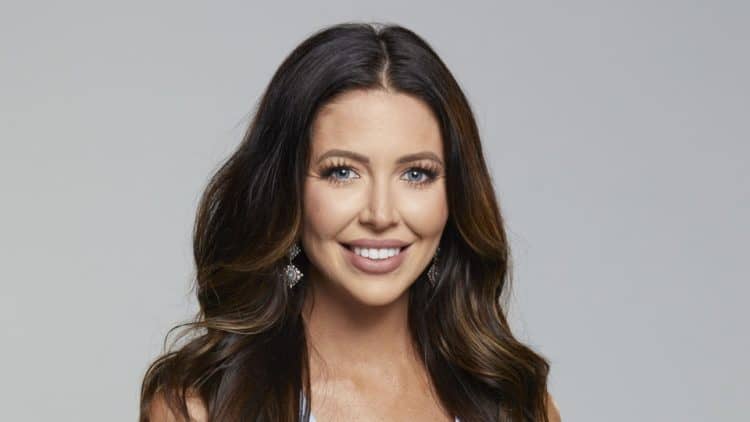 Contesting for coveted prizes has never been easy. It takes a lot of preparations and requires hard work. Holly Allen is one person who has been to many competitions and still is preparing for others. Born in 1988 in Wyoming, Allen is a TV actor on Big Brother show and is currently living in Los Angeles. Allen is very optimistic and has all the confidence that guides her in all the endeavors. She even has a unique life motto, "Make them proud," to keep her motivated. Get to know more about Allen by checking at these facts about her.
1. She wanted to become a dancer
At some point, we all get passionate about something in life. For Allen, she wanted to become a dancer. Her dream was to perform on stage and in music concerts as well as inspire the young generation. Allen started dancing at the age of four, and by the time she was ten years old, she could dance five times a week. She went ahead to participate in various dance competitions in the country. Through the experience that she had gained, Allen was determined to practice dancing as her career in the future.
2. Diagnosed with cancer at 15
At some point, Allen started experiencing loss of appetite and nausea. She ignored these signs as she thought that they were not causing anything serious. Things changed when she was diagnosed with leukemia when she was 15 years old. Leukemia is one of the 20 common types of cancer. The condition affected her performance in dancing negatively. She underwent cancer treatment for long and could not go to school since she could not even walk. She later became better off and started doing some exercises to keep her fit. When Allen regained her health, she had forgotten about dancing and started focusing on the fight against cancer.
3. She has a celebrity ex-boyfriend
Allen has an ex-boyfriend by the name Luke Pell who has appeared on the TV show, "The Bachelorette." When they broke up at first, Luke went to "Big Brother" show hoping to find love. Things did not work out for him, and Luke realized that he needed to reconcile with his ex, but the reconciliation lasted for a while. The reconciliation could not last because they later learned that they were not compatible and they had to call it quits, as per Distractify.
4. She was Miss Wyoming in 2012
Allen won Miss Wyoming in 2012. When people inquired about what contributed to her success, she said that her hair is what drove them crazy. Allen saw this while playing with her hair in the presence of her dad. According to Miss Universe, she referred to herself as a true country girl during the competitions. Her dad was always fascinated by Allen's hair, and this motivated her to participate in the contest and take the title of Miss Wyoming.
5. Plays with zebras for a living
Allen is a wine safari guide. As a guide, she gets to interact with wildlife, and she loves playing with the zebras. The profession as a guide is even on her Instagram profile, which she has set to private. According to the Instagram profile, Allen writes that she plays with zebras for a living and there are many photos of her with the zebras while she feeds them. She is proud of this profession since it allows her to explore nature.
6. She loves nature
Allen loves nature, and it could be what led her to work as a wine safari guide. She spends her time in activities like hiking and horse riding, and her love for nature was motivated by her spending time with wildlife. Holly Allen has developed horse riding skills to the extent of riding a horse while standing. Further, she has expertise in riding the Oregon Trail. The love for nature makes her leisure time adventurous as Allen gets to engage herself with these activities. She also always explores nature with her camera in hand to keep the moments memorable.
7. She has a degree in business and marketing
Alley graduated with a degree in business and marketing after attending California State University. She studied under a four-year scholarship and finally graduated with honors. During her time in college, she spent some time to study in Australia on a networking program.
8. She's had a near-death experience
Allen survived after dropping off from a cliff that was 30ft high, but she landed in a pick-up truck. She was scared that that could have been the end of her and is grateful for surviving the terrible encounter. Allen claims that she has lost many loved ones, and that taught her to appreciate opportunities. She now accepts all the opportunities that come her way, wishing that her friends were still there to explore the possibilities too.
9. She will be in "Big Brother" this September
Allen is part of the guests for the "Big Brother 21," and like all the other competitors, she is getting ready to win the $500,000 prize. Holly has not been watching the show as part of her preparations because according to Romper, she wants to be in the show with her unique presentation. While most of the guests spend years watching the show so that they can learn a few tricks to take advantage of, Allen does not want to emulate anyone. She has her strategy of winning.
10. She is not in any relationship at the moment
Allen relationship status remains single. Being alone is her own decision since she finds relationships to be messy. She also is not eyeing someone at the moment although people thought that she was coming to Big brother 21 hoping to find someone. However, she denied it and claimed that if she was seeing someone, chances were high that she could have brought them to the show. She is going on the show along intending to get the real Big Brother experience and not to hook up.