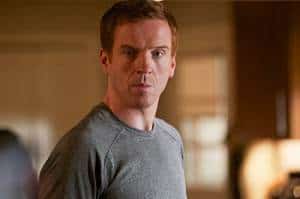 Homeland has put Brody in the best position to do the most damage in season two. Had the vest worked in the first season finale, he might have taken out a number of important American governmental figures, but eventually, the country would have recovered. The impact of his actions would no longer be felt and that's not what he had in mind when choosing the path he's currently on; he wants to make the country hurt, to weaken it immensely and bring about the type of pain he felt when Issa died. And that's all in the long-con.
In a lot of ways, Brody is indeed the "perfect terrorist", as the first Homeland teaser below mentions. He's a Caucasian war hero surrounded by a loving family; he's only been viewed as someone willing to die for his country and wanting to serve it any way that he can. Whatever scandals have erupted about him have been squashed under the weight of his presumed patriotism, only the rantings of a woman not on her anti-psychotic medication out there to discredit him. It's all been set up perfectly, with Brody's ability to keep things close to the vest (pun not intended) and precise tactical movements a major weapon in his push for vengeance.
His path to public office (and eventual policy reform that fits his agenda) seems to be clear, but can he keep it together long enough to do what (he thinks) needs to be done?
The second season of Emmy-nominated Homeland premieres Sunday, September 30th at 10:00 on Showtime following the season premiere of Dexter at 9:00. You can check out additional teasers for the upcoming season here, here, and here.
Will you be watching the second season of Homeland? If/Once Brody gets into public office, how much of a threat do you think he'll be? Will Carrie be up to attempting to take him down after her ordeal at the end of the first season?