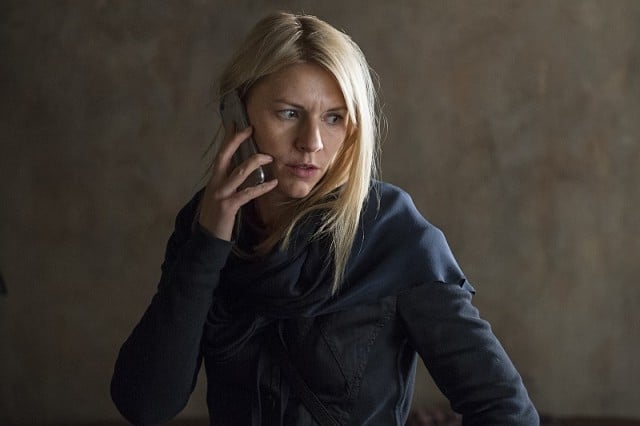 After a couple seasons abroad, Homeland and Carrie Mathison will finally return home for Season 6. It was announced on Tuesday by Showtime Networks CEO David Nevins that the spy drama's sixth season would shoot "in and around New York City," for a storyline that is "set domestically."
Homeland Season 6 will be the first season of the series since Season 3 to take place primarily in the United States. Nearly all of the show's fourth season (aside from the premiere and the finale) took place in Islamabad, with Carrie serving as the CIA's station chief there. Additionally, Homeland's most recent outing, Season 5 (which just concluded last month), was set in Berlin, as Carrie had left the CIA and was working as security for a philanthropic organization run by Otto During (Sebastian Koch).
Just as two seasons away from the United Sates helped inject some new energy into Homeland (the show's first three seasons all mainly took place in America, with Season 4 being the first one set abroad), returning back to the country may help the series again and allow it different storytelling avenues to explore. It will be particularly interesting if Carrie finds herself now living in New York. What would have caused her to move there and not just back home to D.C.?
In addition to Homeland's new setting, Nevins also commented on the fate of Peter Quinn (played by Rupert Friend), who appeared to be very close to death (if not already dead) by the end of the show's Season 5 finale.
"I know and have seen as much as you know and have seen," he told reporters.
However, Showtime programming chief Gary Levine later expanded on Nevins' comments, explaining that "In terms of its reality, Quinn is severely damaged. The life-or-death question remains, but if he should live, it will not be – in any way, shape or form – the way he has lived to date."
Homeland fans, are you excited that the show is returning to the United States, and do you think Quinn is alive or dead? Comment below and let us know.
[Photo via Showtime]