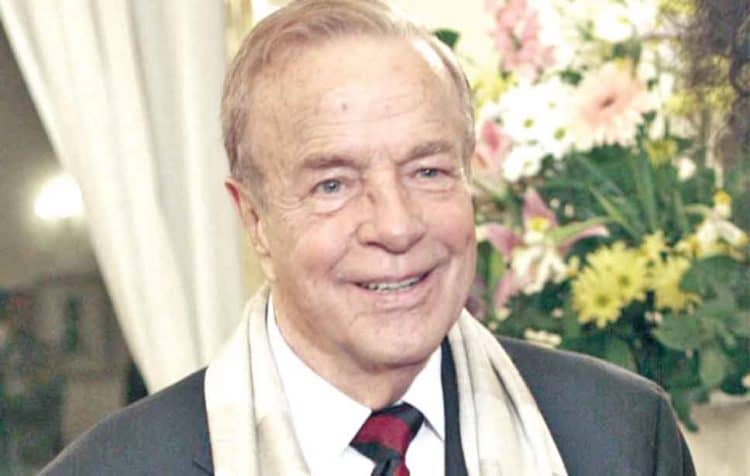 Throughout the last few decades the remaining icons of an era have been passing on, and director Franco Zeffirelli has now taken his place among them. The famed opera director passed away recently at the age of 96. For those that aren't so much into opera his name might mean little to nothing since quite honestly opera was where his greatest inspiration and designs were seen. But if you happen to love opera and are a big fan of theater than it's likely that you've heard his name more than once. Throughout his career he worked with some of the most famous names of his time, and was also a film director in his time working with quite a few people that regarded him as something of a genius.
As with many people in his position he was beset by rumors and controversy that dogged him for part of his life, but much of what was said proved to be unfounded. He did come out as homosexual in 1996 but at this time it wasn't as big a deal as it might have been had he come out much earlier. After all Franco hails from a time when being homosexual was almost a death sentence in many parts of the world, as opposed to now when it is still dangerous in various parts but is more widely accepted by many others. In his professional life he was the type of man that was quite impressive thanks to his skill and the talent he brought to his profession. In fact if you look back at his personal history it almost seems as though he was born to be a part of drama from the moment he was conceived. The meaning behind this is that his parents were both married at the time he was conceived, but not to each other. His mother eventually gave him his last name, as she couldn't use hers or his father's for fear of the illicit affair being discovered.
That sounds rough to be honest, but somehow Franco made it work as he grew into manhood and started creating the path he would walk towards fame and fortune. He began just as humbly as anyone could, becoming an assistant at one point until he could prove his skill and love for the stage, and his talent for being able to direct. This is not a man that was given everything and expected to be great, but instead someone that was made to work for his place in this world and did so without hesitation. Upon looking back into the lives of those that came of age in Franco's time it is easy to see and easy to prove how many of them worked their way into the business. The era in which people had to rely on talent and nothing else was one that seemed rather harsh and unforgiving, but many times it was far more honest and less riddled with the uncertainty of what they could do.
Owen Gleibermann of Variety points out however that he was a paradoxical man that seemed at odds with himself since he was against gay and abortion rights for a good part of his life and was allied with the Vatican as he was a devout Catholic. This kind of announcement might shock some people in this day and age if it were to happen, but Franco was a very complicated man in some ways since he didn't seem to conform to a lifestyle that seemed to fit his life choices. It does seem strange that he would act in such a manner when he was openly homosexual back in those days, but it's also likely that he had a definite reason for taking such a stance and not deviating from it for so long. It's been heard that he actually didn't care for the term 'gay' as he found it rather vulgar and silly. He would openly admit to being a homosexual, but despite his slightly flamboyant style he didn't always feel the need to flaunt his sexuality, though he would allow people to know of it in obvious ways.
Throughout all the controversies, the struggle, and the challenges that he met in his life it's fair to say that Franco managed to make his own way through the business, blazing a trail that was noticed by many and appreciated by a great number of people. Those that remember his greatest movies and plays no doubt would love to thank him for the opportunity to see his works and might even ask him just how he came up with some of his ideas. Franco is no doubt going to be missed by many and will be considered a legend to those that idolized his work. Rest in peace sir, you will be remembered.