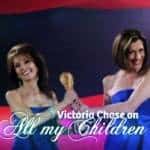 I just watched the Hot in Cleveland episode "I Love Susan Lucci Pt. 1". Where the hell were you? Hopefully, watching along with me. As you can tell from the title, we get another visit from Susan Lucci, and many of the other cast members of All My Children including Michael E. Knight (Tad Martin) and Darnell Williams (Jesse Hubbard). For those of you who watch AMC the storyline actually matches some of the story on the show. An airline crash, Liza rigging the stairway to cause "guest star" Victoria Chase to tumble to her ultimate death and more.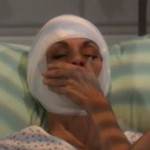 Michael E. Knight pretends to be a twin when he tries to outrun Joy, who he apparently had an affair with in the past. As if Michael would try to escape anything that Jane Leeves could throw at him. Nonetheless, it was fabulous fun and a great merging of fiction and fiction. As if that makes any sense.
They tossed in some more goodness with an appearance by Leslie Grossman (am I the only one who loved Mary Cherry from Popular??) as a possible buyer of Melanie's Los Angeles Home (since she's now hot in Cleveland). Betty White's character, Elka was determined to find Robert Redford, going so far as to wander onto the set of Jimmy Kimmel to try to find him. I have no idea if the scene will mesh with an actual guest appearance on Jimmy's show, but everything about this episode (although not their funniest, by a long shot) fit perfectly into explaining where they came from (Los Angeles) and the differences they face where they are now (Cleveland). I almost forgot (forgive me) the appearance of Peri Gilpin (Jane Leeves former Frasier costar). So many faces, so little time!
During this entire episode Wendie Malick (my comic timing goddess) was chatting live with fans, answering questions and letting everyone know just how incredible is the life she has wandered into on TVLand. And, unless I am totally out of my mind (not something we can rule out), there will be an AMC episode featuring Victoria Chase. AWEsome!
Whether straight up comedy or a gag, this show never fails to deliver. If you think you're too young to watch, then your heart is too old.