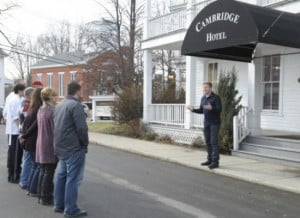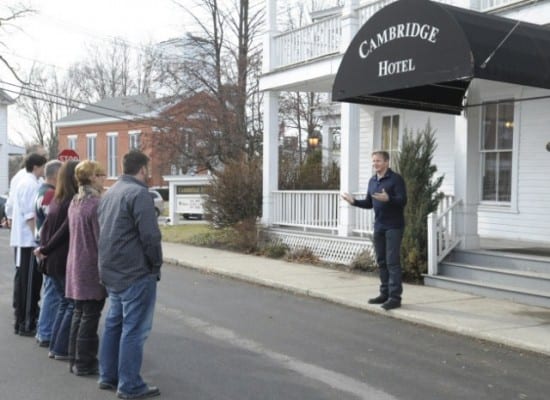 Last week, Gordon Ramsay's latest venture into reality television, Hotel Hell, premiered to a nice ratings number that beat out its competitor for the evening "Stars Earn Stripes." In fact, Hotel Hell's opening ratings left it the top premiere of the summer.
Many might wonder why master chef and successful restaurant owner Gordon Ramsay would not only want to make a show giving advice to crumbling hotels, but why he would even be qualified.  According to the man himself, he has spent more than a decade running restaurants that are located in some of the world's finest hotels. This has given him firsthand knowledge as to the types of expectations guests have and the type of service they should receive. Using this insight, along with his seasoned business experience, Ramsay takes on some seriously troubled hotels in Hotel Hell.
Hotel Hell certainly seems to take its format from other Gordon Ramsay reality shows, making it very much an episode of Kitchen Nightmares with an overnight stay. Dirty conditions, badly behaving owners with money problems, and less than flattering décor are just some of the problems the chef will encounter during his visits to California, Idaho, New York, Pennsylvania, and Vermont.
On tonight's all new episode of Hotel Hell, Ramsay finds himself in upstate New York attempting to help the struggling owners of the historic Cambridge Hotel.  Beyond the usual dirty conditions and stubborn owners, Ramsay discovers another issue he certainly wasn't expecting:  a ghost problem.
Unfortunately, as many already know, this one doesn't have the happy ending I'm sure Ramsay had hoped for, as the Cambridge hotel was foreclosed on last spring and closed in June. Despite this spoiler information, it is still both entertaining and unintentionally amusing to see Ramsay in action calling out the absurdities and bad behaviors of the hotel owners and staff.
Hotel Hell airs Mondays at 8/7c on Fox.