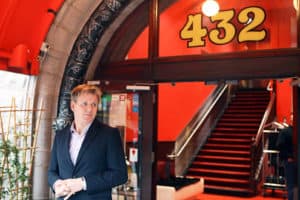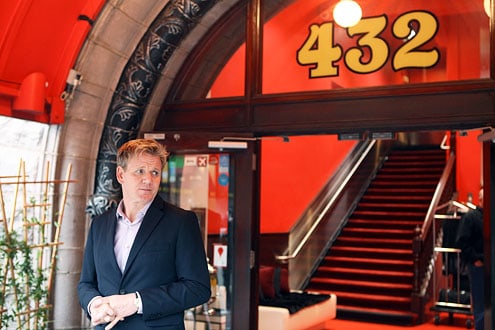 This week on Hotel Hell, chef extraordinaire Gordon Ramsay travels to San Diego, California to visit The Keating Hotel. The owner, property developer Eddie Kaen, believes The Keating Hotel to be "the Ferrari of hotels," however, the staff, guests, and soon enough, Gordon Ramsay disagree.
Besides an overwhelmingly tacky (and red) décor which the owner actually paid a design company to assist with, the hotel seems to lack many of the key accommodations and components that make customers happy. In addition, the staff has far too many demands on them, leaving the general manager to clean toilets and the "lifestyle" concierge (seriously, that's what he's called) to play bellboy and take reservations.
The arrogance of the owner doesn't just end at the "Ferrari of hotels" label, but seeps into the hotel restaurant as well. With a four page menu filled only with his favorite things, the owner expects his chefs and restaurant managers to jump at his every whim.
Find out on tonight's episode of Hotel Hell whether or not Gordon Ramsay will be able to make the owner of The Keating Hotel see the error of his ways and truly make it the luxury hotel it claims to be.
Gordon Ramsay is an accomplished chef and restaurant owner. Now he is taking on the world of hotels using his experience from working in restaurants housed in some of the top hotels. Does Ramsay have the insight and expertise necessary to help these people or has he stepped too far out of the box?  Share your thoughts and join the conversation here.
Hotel Hell airs Mondays at 8/7c on Fox.