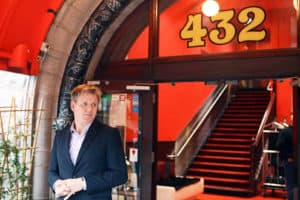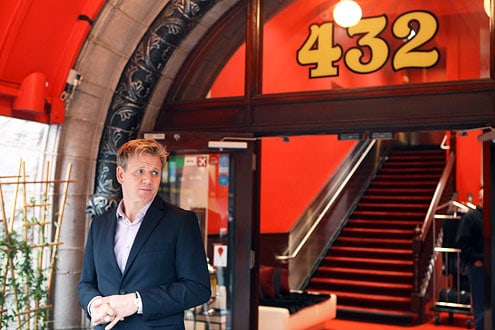 Gordon Ramsay is taking Mondays by storm over on the Fox network this week.  The first in line in this Ramsay take over is his new Kitchen Nightmares-esque show Hotel Hell in which he travels to struggling hotels and offers advice on how to clean up their act (both literally and figuratively).  Hotel Hell took over the top spot this summer when it surprised everyone by obtaining the highest ratings for a summer premiere.
This week on Hotel Hell, Ramsay travels to San Diego, California to visit The Keating Hotel, which the owner refers to as "the Ferrari of hotels." While dumping plenty of money into stylists and decorators, the owner seems to have forgotten many of the key accommodations and components that make customers happy. In addition, the demands put on the staff seem to be taking their toll, causing one staff member to collapse. Ramsay arrives to find red velvet ropes and "Smudge" the dog waiting outside the extraordinarily tackily decorated hotel leaving him to wonder if the owner had designed the look or the dog.
Gordon Ramsay is an accomplished chef and restaurant owner. Now he is taking on the world of hotels using his experience from working in restaurants housed in some of the top hotels. Does Ramsay have the insight and expertise necessary to help these people or has he stepped too far out of the box?  Share your thoughts and join the conversation here.
Hotel Hell airs Mondays at 8/7c on Fox.