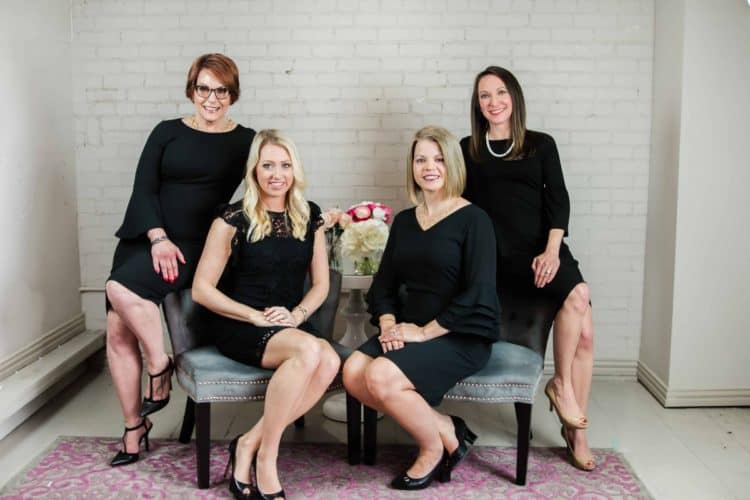 Like most TV viewers, you've probably seen an episode or two (or 20) of their hit show "House Hunters". If so, you've probably wondered about how real it is and maybe a bit about what actually goes on behind-the-scenes. On the show, we see all of the excitement of seeing the homes that the potential buyers can choose from and they look so much better with those special camera angles and professional cinematography tricks that consummate professionals in the field are known for. What we don't see are the long tedious hours both in front of and behind the camera. Just like in major motion pictures, every scene can require take after take after take and a whole lot of hurry-up-and-wait.
One TX Realtor's Story
One realtor who was featured on an episode of "House Hunters" opened up and talked to Guide Live about all of this. Her name is Leslie Remy and she owns a McKinney, TX, real estate company called Astra Realty. Prior to taping the episode, she wrongly assumed that the biggest challenge would be locating that perfect home for suiting the many needs of her buyer. Not that this wasn't challenging but something else was a bigger deal, according to Leslie. It was her wardrobe. Who knew?
Ditch the Jewelry
For starters, Leslie says that she wasn't allowed to wear a necklace because of interference with the microphone. If you've noticed that nobody on "House Hunters" or other HGTV shows is wearing any jewelry, well, that's why. Crisp clear sound is a must-have even on a cable show like this one. That's why everybody does their best to make it as easy as possible for the sound crew and later the sound mixer to do their jobs effectively.
No Prints, Just Solids
It wasn't just jewelry that was a no-no either. HGTV has some pretty stringent guidelines regarding what folks in front of the camera wear. Leslie was told to wear solids, not prints. They also requested that she show up on the set with a spare outfit for them to choose from. She says that she actually brought four just to be safe. They still didn't like any of them and ended up only approving one that had a simple blue top with black pants. Leslie actually considered it to be pretty boring.
Long Rigorous Process
Now, if you've never been on a movie or TV set, you probably still envision an exciting process that's great fun to watch. Unfortunately, that's just not true. Having been on a number of movie sets in my younger days, I can vouch for that. Camera and lighting setups are endlessly time-consuming and any number of things can interfere and make the process even longer. Weather is one of them. Even interior shoots can be adversely affected. On a film shoot that I was on in Athens, GA, we encountered a major rain storm that made sound recording impossible because the location had a tin roof and the noise was deafening. So, one of the stars of the film, Shelley Winters, kept the cast and crew occupied by recounting all of her sexual exploits over her lifetime with major hunky big-name celebs. It was a special moment, however, not all delays in a shooting schedule are quite that interesting.
Eight Hours on One House
According to Leslie, HGTV spent almost eight hours just to film a single house and there were three of them for her buyers to look at. Since "House Hunters" is a half-hour show, that means that each house wouldn't even be on TV for ten minutes. That's show biz. Another thing that most people don't realize is that, just like in the movies, the show isn't shot in the same order as what you see in the final cut. That can create continuity issues but that's what the script supervisor is for.
Buyers' Scheduling Problems
The length filming schedule is also a factor in coming up with buyers. They need to be available for five pretty exhausting days. This, of course, creates scheduling problems for many potential buyers. In the end, however, Leslie did find the perfect buyers. They're newlyweds who are planning a move from Utah to TX (Probably to get away from the snow, which was pretty heavy the past few years). They were already deep into the homebuying process, which is what HGTV has said is a prerequisite for buyers on the show. Why? Well, that's because the real estate biz, unlike filming, tends to move quite quickly.
Is it Real or Scripted?
Most HGTV fans have often wondered if the shows are actually authentic in every way. Are the buyers real? Are the homes real? Are the episodes scripted? The answer is that they're real buyers, real homes, and the episodes are not scripted. They want the words to be the buyers' own in spite of the fact that they have to say the same lines over and over again. The fact is that the HGTV crew is a whole bunch of perfectionists, which means multiple takes.
Entertaining and Educational
The result is a show that's not only entertaining but also educational for potential homebuyers. We're actually getting ready to buy a new home and these show have helped us to have a better grasp on what to look for. It can help you to pinpoint a specific area to home-shop as well as what boxes to check off on your list, like open concept, solid-surface countertops, vaulted ceilings, hardwood floors, en suite baths, etc. It also helps you to get a grasp on home values in certain areas but make sure the show is recent before taking prices into consideration.