In its seventh season, the general consensus on FOX's House is that it is a series way past its prime, one that's a shell of its former self and one that's basically no longer interesting on a week-to-week basis. If you would have asked me, a long-time fan of the series, my opinion on House just last season, I would have said exactly the same thing. In fact, I've voice my frustrations with the series multiple times over the past few years, most notably in a my former podcast and this post near the end of season six last spring. I don't think I was as critical as some of the major critics have been, but I could definitely see where their frustrations stemmed from.
However, as the title of this post suggests – and if you've kept up, most of my S7 reviews have noted – I've changed my tune on House this season. With this post, I hope to sketch out some of the issues I've had with the series in recent seasons and examine why a number of those issues have been expunged throughout the first half-dozen episodes of season seven. Most of these points have been scattered across the aforementioned podcast, blog posts and reviews, but I felt it necessary to compile them all into one overarching argument for your reading pleasure.
Anyway, let's talk about House.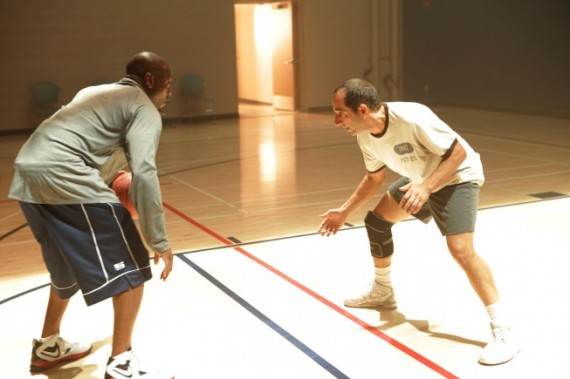 The way I see it, the series has had three main periods in its six-plus year life-cycle, each of which have seen the series transition in tone. We all know and love the first period, those first three seasons. At that point,House was an intelligent medical mystery with an extremely strong lead character at its center. It was a procedural in sheep's clothing in a lot of ways, as Hugh Laurie's performance as House helped raise the series above the normal medical procedural fare, giving it a presumed air of quality that it rightfully deserved. At that point, House was the glowing beacon for why procedurals weren't the scourge of television; bad procedurals were the scourge of television. In those first three seasons, the series was sharp, witty and also willing to explore interesting philosophical issues – or at least do so on the surface.
If we go back to the end of the third season, the original team was dismantled, a decision that probably still haunts the creative team to this day. At the time and honestly, now, I still find it to be a daring and partially genius move by David Shore and company. The production team was well aware that House was a procedural with one awesome character, but to continue on at the same rate of success, it needed to present the idea of freshness, the idea of newness. A new team, especially a new team brought together in a reality show-like fashion, was a genius way to keep the series humming along with new characters who could bounce off of House, which is really the most important element of the series. At that point, the series tended to tie its generally interesting patient stories with the team's lives, to varying results of success. And because of those varying degrees of success, perhaps it made sense to Shore and company to bring in new people to thematically tie to patient stories. In short, of all it was done out of fear of stagnation, and I get that.
Season four served as a transition point between what my self-appointed first and second periods of House'˜s life cycle, and in my opinion, is still the most enjoyable to watch back on DVD because of how House reveled in the reality competition for the fellowships. It probably also benefited from being shortened by the WGA strike too, but that's another matter.
Anyway, season four's two-part finale, 'House's Head, Wilson's Heart'is absolutely the series'best moment, but it also served as the catalyst for the second period in the series'life cycle and the number of problems that came with that new life cycle. The emotional effectiveness of that finale stemmed from the fact that it destroyed the lives of people we actually cared about in House, Wilson and Amber, but also apparently gave the writers ideas for how to transition the series past just reconfiguring the team.
Thus, when season five arrived, House was much more interested in telling character-centric stories about the members of the team, which then pushed the medical mysteries to the background in a lot of ways. Again, that seems like a smart approach because viewers are eventually going to be bored by the formula because, well, it's a formula.
However, a few important things were lost in this second era of House. First of all, because the series'writers had been primarily writing medical mystery procedural stories with occasional beats of character focus, they weren't really sure how to smoothly transition to an opposite approach. Secondly and similarly, the writers were so used to writing twist-heavy episodes that they began to apply that kind of approach to their character-centric episodes as well, leading to a number of 'shocking'moments that existed only to shock and lacked any build-up or much analysis in the aftermath (see: the lack of follow-through on the House-Wilson complications in season five, Chase and Cameron getting married, Chase killing a guy for Cameron, Kutner's suicide, House's imagination making up his relationship with Cuddy). And finally, just as the writers decided it was time to focus on the characters, they sidelined the characters they were already familiar with and could write for and replaced them with characters they couldn't really figure out, so they just applied base tropes to them (One's a lesbian! One's a nerd! One's a cheater!).
Continued on next page…