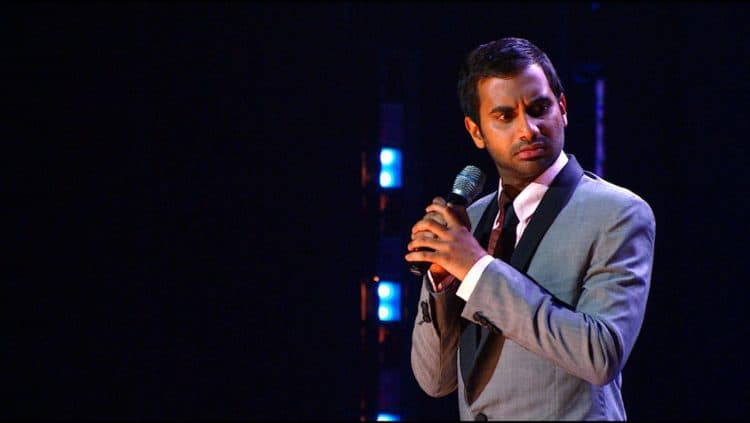 The MeToo movement was a big shake-up for the Hollywood elite that rattled the very foundations and sent many men running in every direction as their bad habits and horrible behavior were laid bare in a very big way. Wenlei Ma of News.com.au offers up an explanation how this affected comedian Aziz Ansari in a profound way and makes it sound as though his act has been heightened and somehow purified by the fact that he was one of those that was called out for his behavior. The unfortunate part is that it almost sounds as though MeToo has dampened his act no matter how Wenlei states that he seems to be asking for forgiveness with his current act. Aziz is still a very popular comedian, but the fact that he no longer has the manic energy he once had and has changed his set quite a bit seems to to indicate that he's decided to give up the integrity of his former act in an attempt to be a little more PC and offer up evidence that he's a changed man. In a way, this seems to make no sense considering that while Louis C.K. is unapologetic, Aziz is simply too apologetic at the moment.
A lot of people might not remember but some probably will that Aziz was implicated in a scandal with a young woman in which he apparently made her feel rather uncomfortable and even 'victimized' by the end of their evening. Dawn C. Chmielewski of Deadline recounted the evening and even went on to state just how apologetic Aziz was. While it's easy to agree with his support of the movement and the fact that he apologized for his behavior the fact that it made him into the comedian he is now versus the one he was originally seems to indicate that the MeToo movement was more than just a positive, upward shift from the past, it was also a means of slowly stripping the masculinity from some men in a very big way. Evolution is as messy of a process as anything and it tends to sacrifice several things in the process it would seem, and while Aziz is still very much a man and a comedian, he's changed in ways that don't seem to spark the idea of a positive evolution. His encounter was regrettable, there's no doubt, and his behavior could have been a great deal better, but the responsibility for such an act is far from his alone. In this era when women are demanding equality, rightly so, and seeking empowerment and the ability to be seen as strong and independent, the idea that the woman he was seeing that fateful night would continue to acquiesce to his behavior seems to indicate that she was not all that strong-willed and was ready to do as he suggested despite the fact that she knew she was going to regret it. There's no defense for his behavior, but neither is there much defense for a woman that knows what she does and doesn't want but is still willing to simply go ahead with a man's suggestions and not follow her own better judgment.
In terms of being evolved he certainly is apologetic and has changed his comedic routine to make himself seem as though he's learned his lesson and is seeking the crowd's approval. People still laugh at his material, they still see him as popular, and they are more than willing to pay for his shows. But the PC-laden culture we continue to live in is still seeking to dominate just about anything and everything it can in the attempt to justify what's acceptable and what's not. Aziz obviously took this criticism of his behavior to heart since the change in his act seems to suggest that he's now 'woke', a term that is becoming a bad joke as it pops back up time and again whenever it's needed.
Let's put it plainly, Aziz was as close to being nailed for sexual misconduct as he could possibly be because the woman he was with voiced her displeasure and still did as he wanted despite not wanting to. In other words, she gave consent, and the next day admitted it was mistake and left her feeling violated. This is part of the danger that Anna North of Vox is going over since quite honestly women are not helping themselves in this regard and while they're damaging their own cause, they're also running the risk of damaging the reputations and careers of those men that stand accused. Some deserve this, there's no doubt about it, and some need to change their behavior as Aziz has done, but overall the widespread affect of the MeToo movement has done little to really evolve the thinking of men. Instead it's done plenty to make a lot of men think that they need to change for no better reason than appease those that might get them in trouble for little if any provocation.