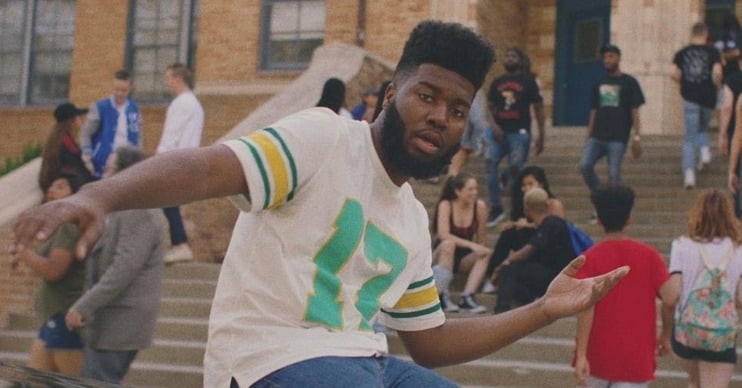 Just hearing how country and hip hop might go together might make some people cringe and others look at you funny since the two don't seem like they could be more opposite. But if you really want to go on back and see just when this kind of thing started you might want to take a look at a piece by Trigger from Saving Country Music.com in order to set the record straight. The time when Lil' Wayne followed Kid Rock onto the stage and strummed a guitar that had nothing to do with the tune seemed more subversive than anything, but when Ludacris joined Jason Aldean on stage it was a sign that rap and country were starting to come together in a way that was destined to make a serious splash. As of 2019, that splash is only getting bigger as the two genres continue to mesh and collide again and again as they continually find a way to help bolster one another.
One of the most controversial cases of this thus far is that of Lil' Nas X, a 19-year old rapper whose song Old Town Road was pulled from the country billboard for not being 'country enough'. Blake Alsup of Daily News is just one among the many that have covered this story and seems to further the idea that the song should in fact be given a little more credit. After all, rap and country have been hanging out together for so long at this point that it would seem that they'd be able to integrate in a way that would appease even the most devout country lover or the most ardent rap fan. But the evidence given at this point indicates that enough people still desire to keep the two apart since they are pretty different and don't seem to have a lot in common other than enormous fan bases that happen to be split in their opinions over which way it should be.
Scott Baumgartner from Yahoo! Entertainment recently did a piece on another rapper that was actually invited to the ACM's, Khalid, and how he envisions crossing over to country music. In all honesty it's nothing new, but it's something that doesn't happen so often that people tend to notice it. Kid Rock made the transition and people tended to love the guy no matter where he went, so thinking that rappers can make it in the country world isn't too big of a stretch. If you want an honest opinion the two genres aren't separated by much save for the sound of their stories and the severity of the content. The feel and the tone are more similar than you might think since it's the same feel that many songs over a wide variety of genres has. Rap might be a little more controversial at times since it speaks a lot about the inner cities and the struggles that people of color have to go through and the inequality that's being fought against, but when it comes down to the fundamentals both rap and country are talking about hard times, good times, and everything in-between. That generalist statement could be applied to a lot of genres since it tends to be a very universal truth that most genres deal with, but it's also a bond that keeps genres from remaining completely separate from one another.
As of 2019 though rap and country seem to be meshing with one another again as artists begin to make the attempt to crossover and find some common ground that can allow them to come together and create something that's greater than either genre on its own. Depending on how you feel about it and how you think it sounds some folks might actually like it, while others will want their music to stay the way it is. In some cases the collaborations sound nothing short of fantastic since the artists find a way to blend their styles with one another in a manner that creates a harmony that people can enjoy. Those that don't like it obviously don't have to listen but the attempted fusion is something that's becoming more popular as the year wears on and it has been going on now and again for the past several years. This is nothing too new to be honest and it's become an art form within the country genre that some accept and others are still unsure of since it doesn't seem to be fully country but the rap does come on pretty strong at times.
But rap stars actually crossing over and doing country in their own style seems to be the thing right now and it does seem to be attracting more fans since a lot of folks think that Khalid and Lil' Nas X are onto something that could become big throughout the rest of the year and beyond.