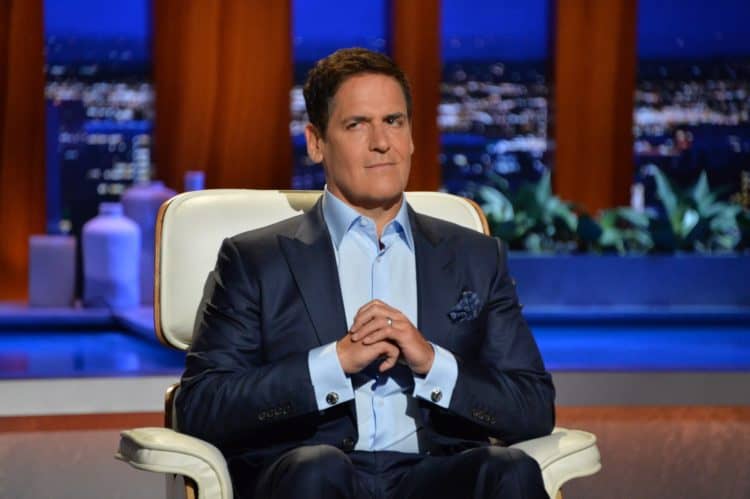 Since making its debut in 2009, Shark Tank has become an incredibly popular show. Each season, millions of Americans tune in to watch hopeful entrepreneurs pitch their business ideas to a panel of potential investors (AKA sharks) with the hopes of getting the funds they need to take their idea to the next level. Whether you're an entrepreneur yourself or just someone who is interested in learning more about the business world, Shark Tank is one of those shows that you can't help but love. Unfortunately though, the show, like many others, found itself in a sticky situation amid the COVID-19 pandemic. What many viewers don't know is that some of the precautions needed for the show to take place during the pandemic almost stopped it from airing all together. Keep reading to find out how COVID almost sank Shark Tank.
How Shark Tank Prepared For Season 12
Filming any show in the middle of a pandemic has proven to be a very difficult thing to do. With guidelines recommending that people stay at least six feet apart and wear masks in enclosed spaces, standing on top of someone on a TV set probably isn't the best way to prevent the spread of the virus. As a result, many networks have relied on self filming to produce new content and the results have been mixed. Shark Tank fans will be happy to know that production for season 12 has been very similar to other seasons. With that said, however, there have been some notable changes.
New Location
Instead of filming at its normal location at Sony Studies in Los Angeles, production for the show was moved to the Venetian Hotel in Las Vegas where filming took place in a production bubble. According to George Markantonis, the COO of the Venetian, the hotel "had the logistical support and the space to conduct the whole production and house all of the crew, the sharks, and their entrepreneurs and in a safe environment." Some people may be familiar with the term 'bubble' from the NBA Bubble in Orlando where the league's championship series was played.
Although the location change may have seemed abrupt at first, it has proven to be a great solution for Shark Tank. Barbara Cochrain, a Shark since season one, said "Everyone was taken care of. Everyone who worked on the show behind-the-scenes was treated like a king and a queen, like their health was the most important thing in the world." With all of the crazy stories about employees and contractors being treated unfairly during the pandemic, it's nice to see that there are some productions out there that are taking care of people.
No Hugs Or Handshakes
If you've already started tuning in to season 12 of Shark Tank, you'll probably have a hard time pinpointing any differences at first glance. No one is wearing a mask and the sharks are still sitting in their usual seats. One of the biggest changes is that the Sharks won't be hugging, handshaking, or high fiving any of the entrepreneurs after a deal has been made. This isn't a huge change, but it will definitely make the celebrations after each deal a little less exciting.
What To Expect From Season 12
Even though Shark Tank had to make a couple of changes to make sure that season 12 could be filmed safely, the show that we all know and love will still look the same to viewers. Even things on set haven't changed vastly. Barbara Cochrain told Inc.com, "It's vastly different the way it's set up–and so carefully planned–yet once you start working on that set it feels exactly the same." As usual, the show will also feature guest sharks who will rotate through during the season. Some of the guest judges for this season will include former New York Yankee, Alexander Rodriguez as well as Blake Mycoskie, the founder of Toms shoes.
Although Shark Tank always highlights the beauty of the 'American Dream' and the things that people can accomplish by working hard, that message will be even more meaningful during this season. COVID-19 has resulted in lots of Americans falling on hard times. It'll be nice to see positive stories about people chasing their dreams. On top of that, many people have been using the extra time they've gotten during the pandemic to pursue their own entrepreneurial interests. Watching Shark Tank can be a great way to learn what to do and what not to do when you're starting a business and pitching your idea.