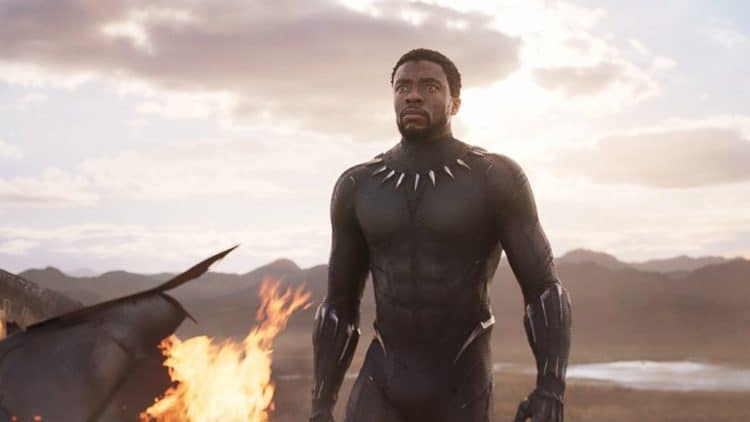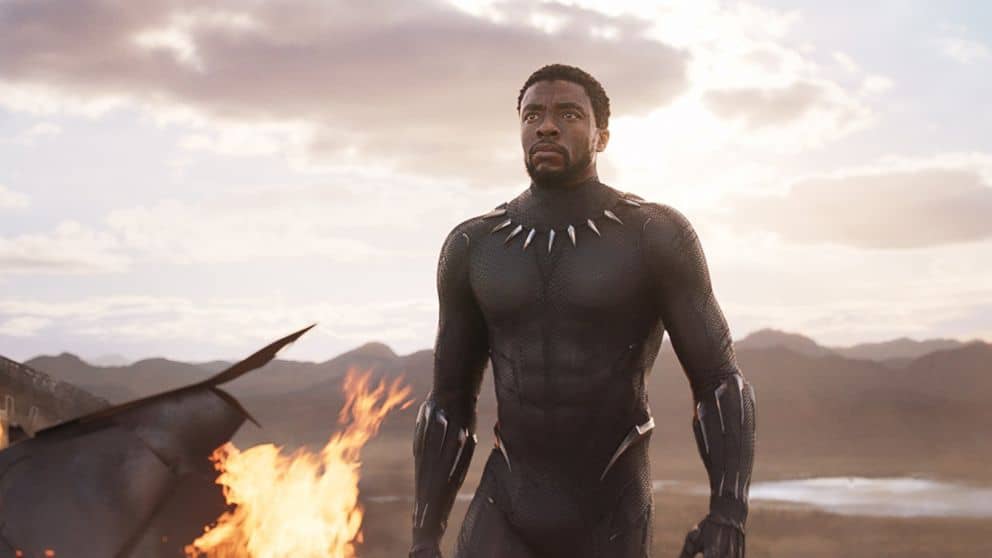 The world has lost a true hero. I still can't believe that Chadwick Boseman has passed and what's even more shocking is that he was battling cancer during his years filming Black Panther. As tragic as this whole thing is, there's something truly inspiring about it. Chadwick Boseman was diagnosed with colon cancer before we even saw him as Black Panther. His illness, however, never stopped him from pursuing the Black Panther role and really making movie history. He could've quit anytime, but he knew the significance of the character and what the success of the movie could mean for a lot of people. Needless to say, he did his job and the cultural impact Black Panther had on the world is beyond evolutionary. The fact that he was fighting cancer during his time as Black Panther only makes him even more of a legend.
It's a fight that's almost impossible to win, but even though he's gone, he'll always be remembered for never letting his cancer stop him from changing film forever. His legacy means bringing the much-needed diversity that we need in all films, not just comic book movies. It's also because of him that we will be seeing all kinds of superheroes in the near future. We all owe Chadwick Boseman an enormous amount of gratitude for not only bringing us an excellent adaptation of Black Panther, but for being a symbol of diversity in a world that really needs it. Wakanda and Chadwick forever.
Now, there's still a big issue that needs to be addressed: how does Marvel carry on with Black Panther? I realize this might be an inappropriate topic for some people, but honestly feel like it's impractical to not talk about it. When you lose someone important to you, how you move on is always in your mind. In the case of Marvel, they still have their movies to think about and now they just lost one of their biggest stars to a very valuable asset. I feel like this is a question that everyone is asking themselves, but if you feel like now's not the time to talk about it, I understand. However, if you're curious and thinking about potential answers, I suggest you hear me out.
In my opinion, I honestly don't know what Marvel should or shouldn't do. Perhaps it's too soon for me to decide, but I do think Marvel has a few routes to take. I'd say the best options were explained by famous Youtubers, John Campea and Robert Meyer Burnett. When it comes to movie news, I always turn to John Campea's channel. I like hearing his intake, as well as Robert Meyer Burnett's, mostly because they're both very knowledgeable when it comes to film. It's always wise to listen to people who know what they're talking about, and while it's primarily opinion-based, these are opinions worth hearing.
Both Campea and Burnett do a lot of videos together, but this one was particularly intriguing to watch. Two men who have been a part of the film industry gave two different, but educated opinions on a subject that's hard to talk about. As hard as it was, they both said things that made sense. I won't which opinion I agree with yet, because I honestly don't which one I'm more on board with. However, I do think it's important to consider both of them.
Let's start with Robert Meyer Burnett's option. I thought his was the more intriguing one, because it's the option that I think most people wouldn't even consider. According to Burnett, Marvel should actually embrace what happened to Chadwick Boseman and use that to send off T'Challa himself. That sounds like a controversial idea on paper, but Burnett made some good points. To him, Black Panther was a title that should be passed down to whoever is worthy. In Burnett's opinion, T'Challa should pass, and he should perish from the one thing that no superhero can defeat: cancer. In a world filled with powerful superheroes, having on of them die by something so real would make the MCU feel more real than ever.
Technically, Burnett is correct about Black Panther being a title. However, John Campea disagreed with him. In Campea's mind, T'Challa IS the Black Panther. He doesn't think characters like Shuri should take up the mantle, because T'Challa himself embodies everything the Black Panther should be. The most interesting thing about his opinion is that a new actor coming on board wouldn't be "replacing" Chadwick Boseman. A good example he gave was Michael Gambon being casted as Albus Dumbledore after the death of Richard Harris. Campea made the case explaining how Gambon stated that he wasn't really replacing Harris, but carrying his on his legacy. In the case of Black Panther, Campea adamantly believes that casting a new actor to carry on the legacy Chadwick Boseman made would be the best option for Marvel.
On the other hand, he suggest CGI, similar to how Leia was handled in The Rise of Skywalker. However, he quickly confessed that would be an unlikely option. It seemed like he was leaning more towards the recasting option, and I'll admit he made a good case for it. He acknowledged how Black Panther is a title, but T'Challa is the man who made it a hero's title and not a king's. That's exactly why having someone like Shuri wouldn't have the same affect. Removing T'Challa from the MCU just shortly after including him just wouldn't feel right. He still has a story to tell, especially now that he has to grow as a king.
As far as Robert Meyer Burnett's opinion goes, he sure has an intriguing idea that would be quite risky. He even claimed that there would be so many story possibilities to explore, including having some even less experienced than T'Challa become king. It's not a bad idea, but the thing is, we've seen that with T'Challa; he's the young and naive prince who wasn't ready to be king, but it was bestowed upon him anyway. A crucial part of his character development is having him grow as a king while trying to be the best man he can be. That's what his father wanted for him and it's how he grows as a character. That's something that only T'Challa should be going through. Having another character going through it just wouldn't be the same.
So between John Campea and Robert Meyer Burnett, who has the better idea? If I had to pick, I'd say John Campea has the right idea. It might not seem like the appropriate one, but honestly, T'Challa still has a big story to tell. The truth is Chadwick Boseman's legacy does not have to end with him. He made one heck of an impact, but the best way to carry on his legacy is to keep T'Challa alive. Black Panther is a mantle, but with T'Challa, it's much more than that. I don't think T'Challa should be written out of the MCU just yet. Overall, I agree with John Campea and think Marvel should find another actor to carry on his legacy. I do believe that would be the best way to honor the memory of Chadwick Boseman and continue the story of T'Challa. Wakanda, T'Challa, and Chadwick Boseman forever.