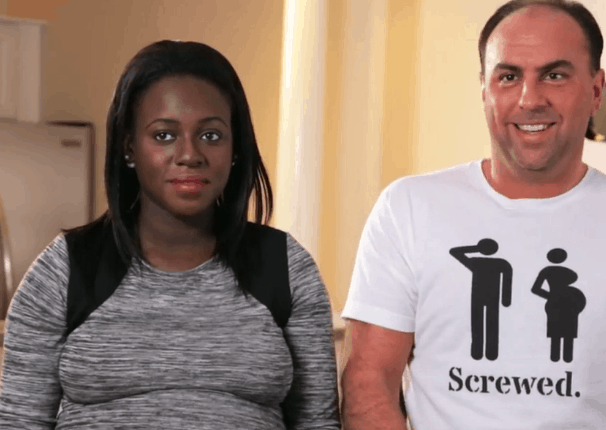 There haven't been too many shows that get into the stresses of knowing you are having a new baby enter your lives.  Enter Rattled, a new reality show on TLC that premieres tonight.  The show explores the world of first-time parenting and it's not shy about sharing how couples truly feel when "blessed" with having a baby.  The show is a product of executive producers Drew Barrymore and Nancy Juvonen of Flower Films, along with Magilla Entertainment. Four couples' lives are documented from pregnancy through early days of parenthood.
Here are the couples and their profiles.
Doug and Marsadie, Ohio
These two met online and have a fairly big age gap.  She's 28 and he's 41.  Doug's got three daughters from a previous marriage and did NOT expect to have another.
Jason and Kristina, New York
These two own a childcare agency together.  Both are type A's and are determined to not let the new arrival disrupt their workflow.  Good luck!
Sal and Destiny, New Jersey
Sal comes from a traditional Italian family, while Destiny grew up in Las Vegas with parents who both worked in the casino industry.  The couple is extremely worried about family differences after the new baby comes.
Tyson and Ashley, Utah
Ashley and Tyson struggled through a long infertility battle, with a small chance of getting pregnant.  But boy did patience pay off.  They're expecting four!  And adding to that they are having two sets of identical twins, a one in 70 million chance.
Check out the preview below!