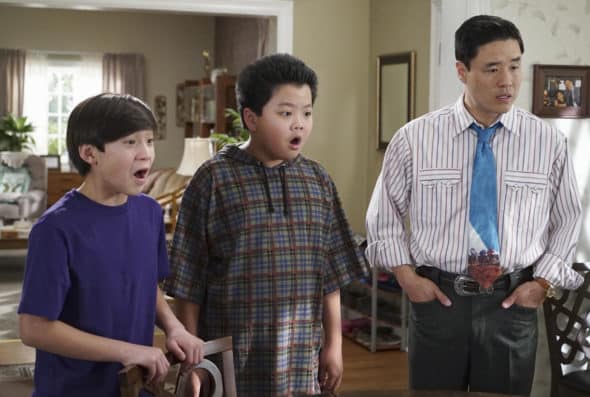 Fresh Off the Boat is the first American sitcom starring an Asian-American family since the one-season All-American Girl in 1994. As a result, while it can be considered a landmark of sorts, particularly since it has been broadcast for five seasons and counting. With that said, Fresh Off the Boat has seen some serious changes over the course of its existence, meaning that what is now being broadcast can be very different from what was broadcast for Season 1 of the show.
How Has Fresh Off the Boat Changed Since Season 1?
In short, Fresh Off the Boat is based on the American food personality Eddie Huang's autobiography Fresh Off the Boat. As a result, the character Edwyn "Eddie" Huang is the viewpoint character for the first season, which is a setup that some people might recognize because of Everybody Hates Chris. However, it should be noted that there was a serious dispute between Eddie Huang and the people at ABC about what the show should be, which resulted in some significant changes that started up in Season 2.
For those who are curious, the problem is that Eddie Huang believes Fresh Off the Boat to be poorer because of its lack of authenticity. In his opinion, ABC has turned the show into a standardized sitcom for the purpose of appealing to a wider range of viewers, which has resulted in the removal of the rough edges that are inevitable in real life for fear of scaring off said individuals. For example, Eddie Huang has stated that his grandfather committed suicide, his grandmother had bound feet because that was once a common practice for Chinese women from well-off families, and that the state's family services once attempted to remove him and his siblings, none of which are what Fresh Off the Boat viewers would expect to see the show that exists. On top of this, Eddie Huang has stated that while Fresh Off the Boat is supposed to be about an Asian-American family, it fails to feel that way because it has sacrificed its specificity. A sentiment that seems to be shared by Jessica Huang's actor Constance Wu, who stated that even making the food 1,000-year-old black egg with tofu and scallions would have added specificity, which refers to a kind of preserved egg that often horrifies those who are unfamiliar with them because of their smell as well as their colors.
Due to this dispute between Eddie Huang and the people at ABC, some serious changes were made following Season 1. First, Eddie Huang has become less involved with the show, as shown by how his role is now reduced to being a producer whereas he was once the show's narrator as well as a much more important person behind the scenes. Second, ABC chose to stop using the narrator instead of replacing Eddie Huang, which was combined with a reduction in focus on him in preference for increased focus on the other members of the Huang family. In particular, there was more of an emphasis on Louis and Jessica Huang, who are the parents of the Huang family. Third, Lucille Soong and Chelsey Crisp's characters Grandma Jenny Huang and Honey Ellis were promoted to members of the main cast, which made sense because of the increased emphasis on members of the Huang family besides the character of Eddie Huang.
Besides these changes, it should be mentioned that Fresh Off the Boat isn't a sitcom that remains static. Instead, the consequences of the characters' storylines remain with them, which is why the characters of the present can show significant differences from the characters of the past. This can be seen in how Emery Huang has graduated from elementary school, how Lucille Soong has learned to speak English, and how Honey Ellis has given birth to her first child. For that matter, it should be mentioned that the first four seasons are set in 1995 to 1998, which should be more than enough to show that there has been a passage of time within the show.
There is plenty of room for a discussion about whether Fresh Off the Boat should have been closer to Eddie Huang's vision or not. However, what can't be denied is that the show as it exists is very different from Season 1. Never mind Eddie Huang's vision for it.