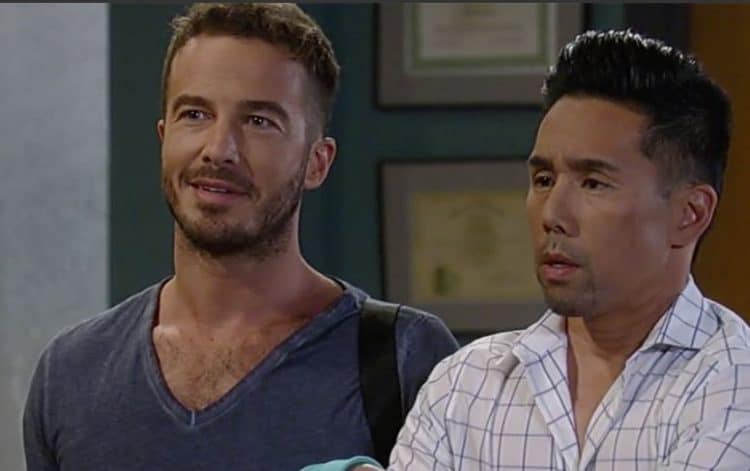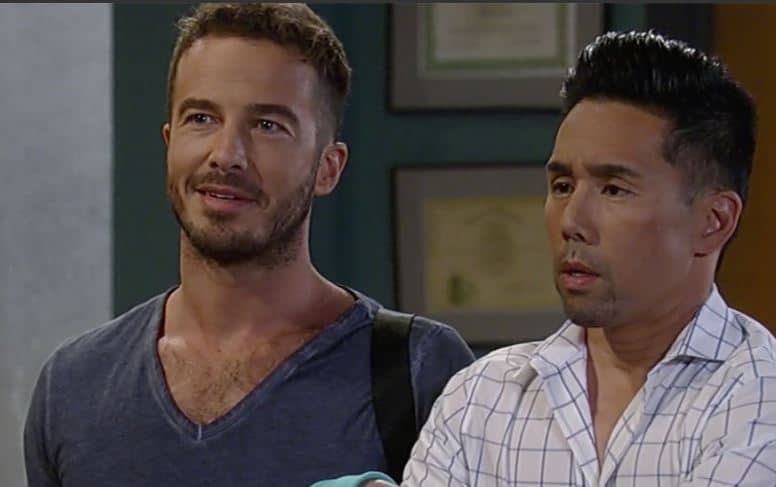 General Hospital fans were not all that amused by the things that went down recently, but we were all very amused by what happened when Josslyn realized that Nelle was never her friend, and the moment she realized that her mother was right all along. Let's be very clear in stating that it's very difficult to be a teenage girl who has mom issues. And many teenage girls do. They feel their mother is out to ruin their lives, and they neither see nor appreciate the importance of what their mothers are doing for them until it's too late and they are moms with teenage girls of their own. But Joss has been butting heads with her mother for like months now, and it's been very uncomfortable to watch.
She realized, however, that her mother was right. Carly has been hurt and she's been used and abused and she's been manipulated and lied about all this time, and it's all been Nelle the entire time. Joss has fiercely stood by Nelle all this time, and her mother has been there for her no matter what. And what's what moms do. To realize your friend is a horrible person, who does horrible things to your mother and your brother, and then to realize that your mother was right the entire time is hurtful and upsetting, and we could see that in how she took Nelle down with her attitude. We loved it. We loved every second of watching her fall into her place as a woman who finally grew up a little. And we hope that she has a huge part in taking Nelle down forever. She's not going to get away with all that she's done to this family, and we are not surprised to see that she's been able to get this far.
What's Happening on General Hospital
#GreysAnatomy star Chandra Wilson is coming to Port Charles for a guest role on @GeneralHospital! https://t.co/0hEKe1t5nR

— TV Insider (@TVInsider) August 6, 2018
We do love a good doctor, and what better doctor than the one who was once called the Nazi, who has almost died, who has saved lives, and who has been sarcastically making our lives better every single day for more than 10 years now? Dr. Bailey – or Chandra Wilson – as we like to call her, is bringing herself into a guest starring spot on GH from "Grey's Anatomy," and we are not mad about it. In fact, we are so happy about it that we can't even contain our excitement to see her take a leap into this world and this hospital. She'll be nothing short of amazing, we are positive.
What's Next on General Hospital
"It's over!" ☠️#GH55 pic.twitter.com/5IPJqxLMGG

— General Hospital (@GeneralHospital) July 31, 2018
Things are turning around for everyone in the most recent episode of this hot show, and the rest of this week is going to have a lot more of the same. For one, we are going to see Jordan make it her own life mission to ensure that there is no way that Nelle will leave town and not be taken down for all she did and all she's got in her life. She will not allow her to go, and she will spend the rest of her life hunting her down if she feels the need to do so on her own. It is not a situation that will end well or make it easy on any of us, and we cannot figure out any way to make this work for anyone else. But there are a few things that we might be able to expect as the week goes on. We can expect to see that Kiki is going to continue her trial prep. She has a lot to do and a lot to handle, and she's going to make the most of that.
She's also going to have a situation come about where she finds that things will not always be as they seem for her, but she will handle it with the most possible grace. Nelle will continue to try and make everyone in her life miserable, and she will not be able to stop herself even if it means she's going to get caught. She's a trouble maker, and she's in for it.
Stay tuned for more General Hospital and be sure to check out TVOvermind daily for the latest General Hospital spoilers, news, and updates.