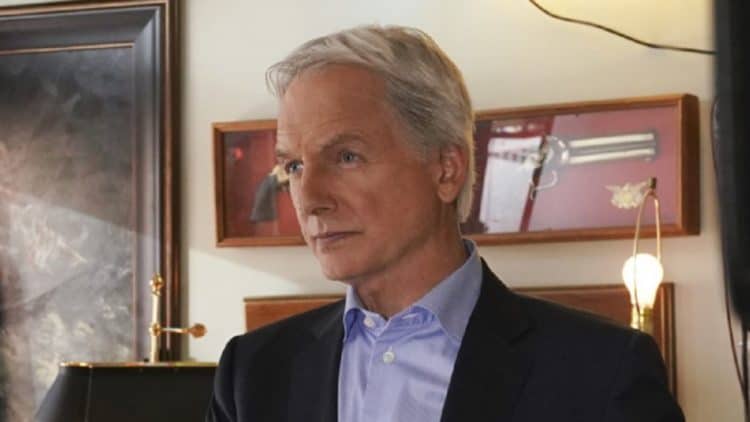 When you think about NCIS you can't help but think about Mark Harmon as he has been part of the show from the beginning. He plays one of the main characters in the show and it can be argued that he is the star. When a show has been running so long it is easy to think that everything always runs smoothly. However, this is not the case all the time and there was a feud between Harmon and Donald Bellisario in the early days of the show that changed the whole direction of the show.
The concept of NCIS as a show began when Bellisario decided to create it as a spin-off from JAG. Mark Harmon had never starred in JAG and Bellisario was initially reluctant to give him the role of Gibbs but was impressed by the work that he had done in other TV shows.
When the filming of NCIS got underway then there was a disagreement between the two men about the length of time that the cast would spend filming. It was not unusual for the whole cast to be on set for sixteen hours at a time and this could happen for six days a week. It was not just the amount of time that was spent on set that Harmon was unhappy with, but also the way that the cast and crew were treated by Bellisario.
A complaint was eventually made by Harmon to CBS and Bellisario was forced to resign from the show. Bellisario had been a producer in the industry for many years and apart from JAG he was also responsible for several other successful shows such as Quantum Leap and Battlestar Galactica. It came as a surprise to a lot of people that Harmon was able to get him fired like that and it proved just how much power he already had on the show.
Harmon was not the only one that was unhappy with the way that things were being run under Bellisario. Sasha Alexander claimed that the reason she left the show was because she could no longer keep up with the grueling shooting schedule. When she finally did quit she reportedly broke down in front of Bellisario and told him that she couldn't take anymore.
The split between Bellisario and NCIS was not amicable and it was not long before a law suit was filed by Bellisario for breach of contract. A further suit was filed when CBS announced the spin off NCIS: Los Angeles was due to be made. Even though Bellisario was not involved in this show in any way he claimed that he was entitled to compensation because the spin-off was so closely tied to the original show which he was still credited with creating.
There are also personal reasons why seeing Mark Harmon continue to play the role of Gibbs would anger Donald Bellisario. The full name of the character is Leroy Jethro Gibbs and the two first names were chosen because they were the names of his father and grandfather.
It has now been several years since Bellisario left NCIS but Harmon has never backed down on the claims that he made and he still insists that the schedule that all the actors had were too much. He has never worked with Bellisario on another program since the falling out and this is something that is not likely to happen anytime soon.
The role of Gibbs is the one that Harmon is best known for and it is hard to imagine anyone else playing the role. This may have been the reason that CBS were more inclined to let Bellisario go than Harmon. Harmon currently earns over $500,000 per episode which makes him one of the best paid actors in TV. When a network is paying their star that much money they obviously will want to do whatever they can to keep him onside. This makes it clear that he has a lot of power within the show and it is the opinion of some that he gained some of this power by ousting Bellisario when the show was still just getting started.