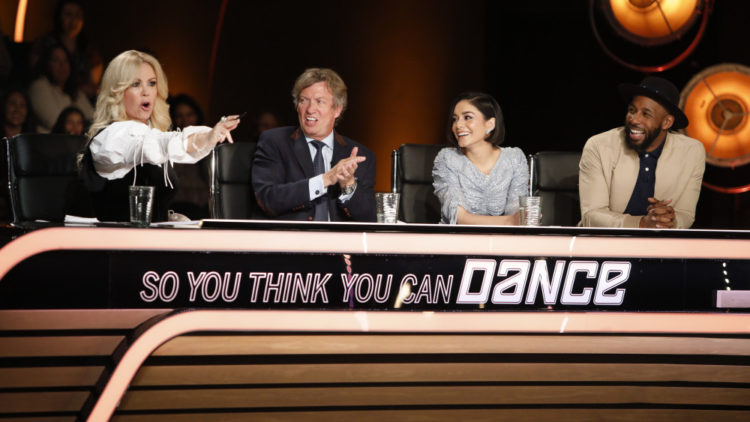 So You Think You Can Dance is a show that airs on Fox, and it has been captivating audience members for the last 15 years. The very first season of the show hit the small screen in 2005. Since then, there have naturally been a number of changes to the show. Some of those changes have been so small they were scarcely even noticeable and others have been designed to get the attention of the audience in a much more dramatic fashion.
If you're wondering just how exactly the show has evolved over the course of its fifteen seasons, think about it this way. It's virtually impossible for any show, regardless of its overall popularity, to continue to do well season after season when there is so much competition around. Remember, these types of shows have literally exploded. They are everywhere. Just like virtually everything else, when something does well, it seems like everyone else is right there to copy it because they want to ride that wave of success, too. That's great, but it creates a problem for the the show or shows that were already there and doing quite well for themselves. It forces them to constantly reinvent themselves so they can remain relevant. Otherwise, one of those competitors will sneak up on them and take their place, essentially leaving them in the dust.
Now that all of that is out of the way, it's time to figure out how this particular show has evolved. First and foremost, it wasn't a show that was designed to air in only one location. In fact, the show has a sister version that airs in Britain and the two are actually quite different. This might seem obvious to some and perhaps less so to others, but there is a truth here that must be recognized. While Britain and the United States share a lot of the same qualities, that doesn't always hold true when it comes to entertainment. Therefore, the acts that appear on the British version of the show can frequently be quite different from those who appear on the version that airs in the United States. If you want to know more about some of the subtle (and some of the not-so-subtle) nuances between the two, consider checking out the official website.
What are some of the other ways that the show has changed? It's important to remember that anything that has managed to stay on for such a long time has no choice but to evolve. After all, the world is a far different place now than it was fifteen years ago. The things that people considered good entertainment then may very well seem like run-of-the-mill acts today, largely because there are so many shows of this type on television. You could safely say that the market has been saturated, which means that the bar has been raised for anyone and everyone who chooses to participate.
What does this mean in a practical sense? In short, it means that anyone who is competing on the show has to bring something to the table that makes them stand out. They must be unique. It's no longer considered acceptable to be good dancers, they have to be outstanding. Even then, there is a chance that the particular performance they choose won't be enough to keep them on the show. The judges are tough. So is the audience. This means that the dancers are feeling the pressure to put on the performance of a lifetime, every time they go on stage. An entire book could be written on this topic (and many have), so let's suffice it to say that dancing comes with a lot more physical and mental stress than most would ever dare to think.
By now you know that the show has evolved to cater to the tastes of different audiences in different parts of the world. You also know that the competition is more fierce than it has ever been before. However, that is certainly not the only way that things have changed. One of the most obvious ways the show has evolved concerns the judges themselves. When the show was in its infancy, it frequently relied on guest judges who were rather well known to boost ratings. Now that it is well established, this isn't something it depends on. Although there is the occasional guest judge, it really doesn't happen all that often anymore.
Today, you are much more likely to see choreographers who work behind the scenes also serving as judges. This makes sense, as they are the ones who know what a solid performance should look like in the first place. While the show is more concerned with technical prowess these days, make no mistake about it- you can still see some of your favorite judges, as many of the choreographers have become famous in their own rite. In fact, some of them have even come over from different shows in order to participate. One case in point is Derrick Huff, who became famous to audience members all over the United States by appearing on several seasons of Dancing with the Stars. Eventually, he made the decision to leave the show for a time and use his talents as a choreographer and judge on So You Think You Can Dance.
Last but certainly not least, you have to consider the very different ways that people typically communicate these days. For example, one of the show's creators, Nigel Lythgoe, took to Twitter when the ratings started to fall. It was an effective platform, to say the least, as the show was ultimately saved. This is not something that would have been quite as successful so many years ago. This is a show that continues to evolve, even today. The truth is, it must evolve constantly if it is to remain successful. That is a fact that has already been proven time and again.